The trial, which alleges interference in the 2020 presidential election, will take place right in the middle of the GOP presidential primary calendar, potentially causing a political firestorm.
Initially, Special Counsel Jack Smith and the government proposed a trial start date of January 2, 2024, with an estimated duration of four to six weeks. This would have coincided with the beginning of the Republican presidential primaries, just weeks before the Iowa Caucuses and New Hampshire's first-in-the-nation primary.
On the other hand, Trump's defense team suggested a trial start date in April 2026, well after the 2024 presidential election results were known. However, Judge Chutkan deemed both proposals unacceptable.
Trump's defense attorney, John Lauro, expressed concerns about providing adequate representation given the trial's timing. Lauro stated this on the record, but Judge Chutkan maintained that she would issue an order with a pre-trial schedule. There was also a brief discussion about the defense team potentially polling citizens of the District of Columbia to determine whether a change of venue motion should be submitted. Judge Chutkan emphasized her intention to protect the jury pool in the District of Columbia.
WATCH: MORE VIOLENT PROTESTORS IN NYC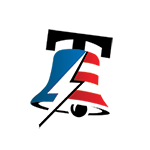 August 29, 2023
The trial stems from Smith's investigation into Trump's alleged involvement in the Capitol riot on January 6, 2021, as well as any potential interference in the 2020 election. On August 1, Trump was indicted on four federal charges related to the January 6 probe, including conspiracy to defraud the United States, conspiracy to obstruct an official proceeding, obstruction of and attempt to obstruct an official proceeding, and conspiracy against rights.
COP28 NEWS: BIDEN AIMS TO SLASH 'SUPER POLLUTANT' EMISSIONS AND LEAD GLOBAL CLIMATE ACTION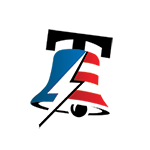 Additionally, Trump pleaded not guilty to all 37 felony charges related to Smith's classified records probe, which include willful retention of national defense information, conspiracy to obstruct justice, and false statements.
In a superseding indictment on July 27, Trump faced three additional counts, including an extra charge of willful retention of national defense information and two additional obstruction counts. A federal judge in Florida has scheduled a trial date for May 20, 2024, in a separate case against Trump.
WATCH: SEN JOSH HAWLEY ADDRESSING BIDEN ADMIN CONSTANTLY VIOLATING FREEDOM OF SPEECH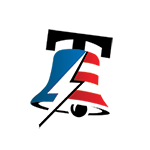 It is worth noting that President Biden is also under investigation by Special Counsel Robert Hur for his alleged improper retention of classified records. The current status of Hur's probe remains unclear.
As the trial date approaches, the political implications of a former president facing criminal charges during the GOP primary season cannot be understated. The timing of the trial is likely to generate significant attention and scrutiny, potentially impacting the dynamics of the Republican presidential race.