Babbitt, a 35-year-old Air Force veteran, was attempting to breach the Speaker's Lobby of Congress through a window when she was shot by Byrd, who was then serving as a lieutenant. Despite the controversy surrounding the incident, Byrd faced no charges.
The promotion, as reported by Roll Call, comes amidst a series of other advancements within the Capitol Police ranks expected to take place in the coming weeks.
In a previous interview with NBC, Byrd defended his actions, stating that Babbitt, despite being unarmed, posed an "imminent threat and danger to the members of Congress." He expressed his desire for "the truth to be told," recounting his fear as protestors swarmed the Capitol building. He claimed there were "reports of shots fired through the House main door onto the floor of the chamber," which later proved to be false.
WATCH: MORE VIOLENT PROTESTORS IN NYC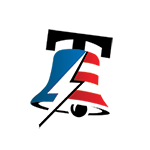 Byrd's uncertainty about whether Babbitt was armed "did not" influence his decision to shoot, he told NBC, adding that he believed he had "saved countless lives."
August 27, 2023
Following an internal investigation into Byrd's actions, the Capitol Police concluded that his "conduct was lawful and within Department policy." The policy permits an officer to use deadly force when they "reasonably believe" it is necessary to protect human life, including their own, or to defend any person in immediate danger of serious physical injury.
COP28 NEWS: BIDEN AIMS TO SLASH 'SUPER POLLUTANT' EMISSIONS AND LEAD GLOBAL CLIMATE ACTION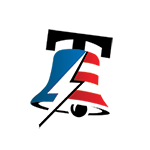 The investigation further suggested that Byrd's actions may have "potentially saved Members and staff from serious injury and possible death from a large crowd of rioters."
However, internal documents from the Capitol Police later revealed that there was "no good reason" to shoot Babbitt, adding another layer of complexity to this already controversial case.