According to reports, Trump turned himself in for arrest at the Fulton County Jail during primetime cable news shows, ensuring that the entire world witnessed what some are calling a lawless assault on America. He was processed, booked, and had his mugshot taken, making him the first president in history to have a mugshot.
Critics are outraged by these developments, claiming that the Deep State is attempting to cover up their own crimes against the United States and rig another election by trying to put Trump away for life simply because he spoke out against the alleged stolen election.
WATCH: MORE VIOLENT PROTESTORS IN NYC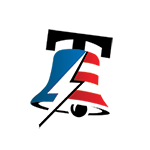 In response to President Trump's photo being taken as part of what they call a "junk indictment by the Deep State Communists," the Trump Team wasted no time in announcing their new line of "NOT GUILTY" T-shirts.
This is undoubtedly a somber day in American history. However, despite the challenges he faces, President Trump continues to prevail.
COP28 NEWS: BIDEN AIMS TO SLASH 'SUPER POLLUTANT' EMISSIONS AND LEAD GLOBAL CLIMATE ACTION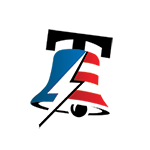 August 26, 2023
Just a day after his viral interview with Tucker Carlson, which aired during the first GOP presidential debate, news networks are abuzz with discussions about Trump's alleged political persecution. Meanwhile, Trump's team has seized the moment to launch a range of merchandise featuring his historic mugshot from Fulton County, emblazoned with the words "NEVER SURRENDER!"
WATCH: SEN JOSH HAWLEY ADDRESSING BIDEN ADMIN CONSTANTLY VIOLATING FREEDOM OF SPEECH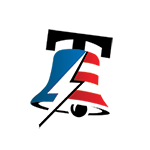 Interestingly, this is the same message that Trump posted on Twitter last night, marking his return to the platform after a hiatus since January 8, 2021. In the tweet, Trump wrote, "ELECTION INTERFERENCE – NEVER SURRENDER! – DONALDTRUMP.COM."
For those looking to show their support for President Trump's 2024 campaign, a variety of items, including T-shirts, coffee mugs, koozies, and bumper stickers, are available for purchase.