Notably absent from the event was former President Donald Trump, the frontrunner who has consistently outperformed his competitors in recent polls.
Prior to the debate, Tucker Carlson aired an interview with Trump, although reports suggest that the interview had been pre-recorded.
The participating candidates included Florida Governor Ron DeSantis, entrepreneur Vivek Ramaswamy, former Vice President Mike Pence, former U.S. ambassador to the United Nations and former South Carolina Governor Nikki Haley, former New Jersey Governor Chris Christie, U.S. Senator Tim Scott of South Carolina, former Arkansas Governor Asa Hutchinson, and North Dakota Governor Doug Burgum.
WATCH: MORE VIOLENT PROTESTORS IN NYC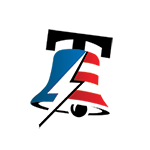 Moderated by Bret Baier and Martha MacCallum of the Fox News Channel, the debate took an interesting turn when Baier brought up the topic of "the elephant not in the room," referring to Trump's absence.
August 24, 2023
Baier posed a question to the candidates, asking if they would still support Trump if he were convicted in court but became the GOP presidential nominee. Six of the candidates raised their hands in affirmation, signaling their continued support for Trump. However, Hutchinson did not raise his hand, while Christie, a vocal critic of Trump, made hand gestures indicating his non-participation.
WATCH: SEN JOSH HAWLEY ADDRESSING BIDEN ADMIN CONSTANTLY VIOLATING FREEDOM OF SPEECH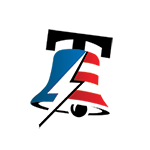 Another significant moment came when Baier inquired if any of the candidates would oppose additional funding for Ukraine. Ramaswamy raised his hand, while DeSantis suggested that U.S. support should be contingent upon Europe fulfilling its obligations.
GREG GUTFELD DEFENDS ELON MUSK AND UNLEASHES A BOLD MESSAGE ON FREE SPEECH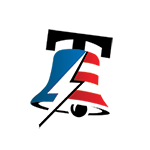 Haley acknowledged the reality of climate change and proposed pressuring China and India to reduce their emissions.
Burgum argued against a federal abortion ban, citing the 10th Amendment of the Constitution as a barrier to such legislation.
FORMER MEMPHIS POLICE OFFICER CHARGED IN TYRE NICHOLS' DEATH HAD TROUBLING PAST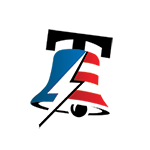 MacCallum directed a question to DeSantis, asking if he would support deploying U.S. special forces into Mexico to target fentanyl labs and drug cartel operations. DeSantis responded affirmatively, stating that he would take action on his first day in office.
HOUSE GOP CHALLENGES HUNTER BIDEN'S DEFENSE, AFFIRMS SUBPOENA POWER IN ONGOING IMPEACHMENT INQUIRY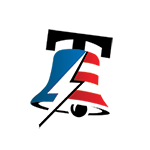 The debate showcased the diverse perspectives within the Republican Party, with candidates expressing their stances on key issues such as Trump's potential legal troubles, foreign aid, climate change, abortion, and national security.
While Trump's absence was notable, his influence on the party and the candidates' continued support for him were evident throughout the event.