Johnson was sentenced to 50 years in prison for killing her historically abusive husband. The campaign aims to gather support to persuade Governor Gavin Newsom to grant Johnson clemency and secure her release from prison.
To support the campaign, individuals are encouraged to contact Governor Newsom's office through phone calls, letters, or emails. Phone calls should be directed to Newsom's Office of Legal Affairs, while letters and emails should be addressed to Legal Affairs Secretary Eliza Hersch.
A call script has been provided for those who choose to contact the office by phone. The script highlights that Johnson and her supporters have made numerous attempts to engage with state justice system officials and apply for commutations and clemency, but have received minimal or no response. It requests that the office give Johnson's case careful consideration, emphasizing her desire to return home, heal, and contribute to building a better world beyond bars.
WATCH: TENSIONS BUILD IN NYC BETWEEN BLACKS AND ILLEGALS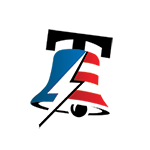 Similarly, the script for letters and emails emphasizes that the length of Johnson's sentence does not align with the progress she has made in her rehabilitation. It asserts that Governor Newsom and his office have an ethical responsibility to expedite parole for qualified inmates like Johnson. The script also points out that Johnson has already served 13 years in prison and has met all the necessary rehabilitative qualifications to be considered for parole.
REVEALING THE FACES OF FREEDOM: IDENTITIES RELEASED FOR SECOND BATCH OF FREED ISRAELI HOSTAGES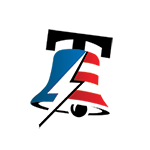 August 24, 2023
According to the Survived & Punished Project, Johnson, a former police officer, experienced severe domestic violence prior to her incarceration. She fatally shot her husband while defending herself during a physical assault. Despite reporting the incident to the police, she was not arrested or charged until two years later. Video evidence also exists, documenting some of the abuse Johnson endured.
WATCH RON DESANTIS ASKED ABOUT DIGITAL CURRENCIES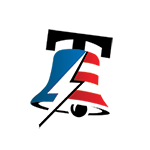 In November 2020, Johnson's then-13-year-old daughter personally contacted Governor Newsom, writing a letter in which she corroborated the claims of abuse by her deceased father and pleaded for clemency on her mother's behalf.
During her time in prison, Johnson gained attention for her writings about her experience of being housed with male inmates, despite being in a female prison. A new state policy implemented on January 1, 2021, allowed men in California to request transfers to women's cells by claiming a female gender identity.