Yuscil Taveras, referred to as "Trump Employee 4" in the indictment, previously worked as the IT director at Trump's club.
According to court documents, Taveras allegedly had a conversation with Carlos De Olivera, the head maintenance man at Mar-a-Lago, discussing the deletion of camera footage at the club. Taveras claimed that the order to delete the footage came from "the boss," implicating Trump. Walt Nauta, Trump's valet, is also implicated in the indictment.
Initially, Taveras repeatedly denied any knowledge or conversations about the security footage at Mar-a-Lago. However, he has now changed his testimony after switching legal representation from Stanely Woodward to a public defender in Washington, DC. Special Counsel Jack Smith has stated that Taveras will be a key witness against Trump in the upcoming trial.
WATCH: TENSIONS BUILD IN NYC BETWEEN BLACKS AND ILLEGALS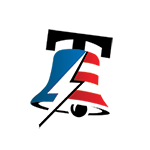 In July, court documents revealed that Taveras retracted his previous false testimony and provided information that implicated Nauta, De Oliveira, and Trump in efforts to delete security camera footage. Woodward, who was representing Taveras alongside Nauta and De Oliveira, argued that the flipped testimony should not be admissible in court due to the "improper use of out-of-district proceedings" in Washington, DC. He claimed that using this evidence would undermine the authority of the Florida court overseeing the case.
REVEALING THE FACES OF FREEDOM: IDENTITIES RELEASED FOR SECOND BATCH OF FREED ISRAELI HOSTAGES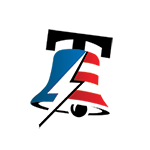 August 24, 2023
However, Smith and his team, who hold special counsel status, argued that the out-of-district testimony should still be submitted. Assistant special counsel David Harbach dismissed Woodward's argument, stating that excluding the testimony would give Woodward a tactical advantage at trial by excluding highly incriminating evidence.
Smith has proposed a start date for the trial on January 2, 2024, just before the first caucus vote in Iowa. The judge in the case will ultimately decide whether the out-of-district testimony will be admissible in court.