According to a report, Warnock's financial disclosure revealed that he received $154,895 in compensation from Atlanta's historic Ebenezer Baptist Church in 2022. However, outside income for senators is typically limited to around $30,000.
The Washington Free Beacon, which broke the story, highlighted that Warnock exceeded the income limit by claiming that $125,000 of his pay from the church was actually "deferred compensation for services before January 20, 2021." Kendra Arnold, the executive director of the Foundation for Accountability and Civic Trust, commented on the matter, stating, "If it was inaccurately reported on his filing and the money was actually earned after he became a senator, then the outside earned income limit would apply."
Arnold further noted that filing inaccurate or false information on a personal financial disclosure, such as wrongly claiming deferred compensation, could potentially lead to legal issues.
Despite these revelations, neither Warnock's office nor the Ebenezer Baptist Church has responded to requests for comment regarding the senator's financial setup and the "deferred compensation" claim.
WATCH: TENSIONS BUILD IN NYC BETWEEN BLACKS AND ILLEGALS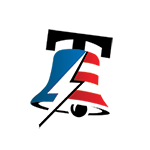 August 24, 2023
Warnock has been serving as the senior pastor at Ebenezer Baptist Church since 2005, while also maintaining his role as a senator. His association with the church and the controversies surrounding it became a focal point of Republican Senate candidate Herschel Walker's unsuccessful campaign against Warnock last year.
WATCH RON DESANTIS ASKED ABOUT DIGITAL CURRENCIES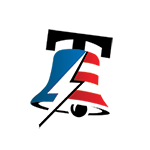 In addition to the recent report on Warnock's alleged exploitation of the income limit loophole, Georgia Secretary of State Brad Raffensperger has also turned his attention to a foundation connected to Ebenezer Baptist Church. Raffensperger initiated an investigation into the Ebenezer Building Foundation, which operates under the church's auspices, after it failed to register as a charitable organization in the state.
CHRIS CHRISTIE THINKS HE KNOWS WHO IS TO BLAME FOR THE RISE IN ANTI-SEMITISM AND ISLAMOPHOBIA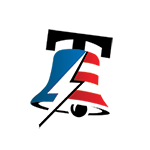 The Ebenezer Building Foundation owns a low-income housing unit that has faced criticism for pursuing evictions over past-due rent as low as $25.88.
Meanwhile, it has been revealed that Warnock received a substantial monthly housing allowance of $7,417 from the church.