Siskel, who previously served as deputy White House counsel under former President Barack Obama, brings a wealth of experience to the role.
In a statement attributed to Biden, the White House praised Siskel's years of public service and his commitment to upholding the rule of law. Biden highlighted Siskel's previous work in the White House during his tenure as Vice President, where he helped navigate complex challenges and advance the President's agenda. Additionally, Siskel's experience as a federal prosecutor and as the top counsel for the city of Chicago demonstrates his deep commitment to public service and respect for the law.
Siskel's appointment comes at a critical time, as he will be tasked with managing the President's approach to two special counsel investigations. These investigations will require Siskel to address demands for documents, including the President's personal bank records, from congressional Republicans. Special counsel Robert Hur is currently investigating Biden's alleged mishandling of classified documents, while special counsel David Weiss is examining the collapse of a plea deal for Biden's son, Hunter Biden.
WATCH: MORE VIOLENT PROTESTORS IN NYC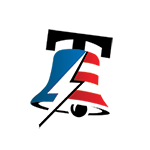 The potential impeachment inquiry looms large over the Biden administration, with House Speaker Kevin McCarthy stating that Republicans are moving closer to launching the inquiry. McCarthy has called on the President to release his bank records, asserting that if he has nothing to hide, he should comply. If the inquiry moves forward, it could lead to the fifth Senate impeachment trial in US history, focusing on Biden's connections to his son's business ventures in countries such as China and Ukraine.
COP28 NEWS: BIDEN AIMS TO SLASH 'SUPER POLLUTANT' EMISSIONS AND LEAD GLOBAL CLIMATE ACTION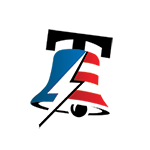 August 23, 2023
One of the key challenges for Siskel will be addressing the allegations surrounding Hunter Biden's foreign dealings and the potential trial for alleged tax fraud and other crimes. Hunter Biden's attorneys have reportedly threatened to call President Biden as a witness if the case goes to trial, adding another layer of complexity to Siskel's role as White House counsel.
WATCH: SEN JOSH HAWLEY ADDRESSING BIDEN ADMIN CONSTANTLY VIOLATING FREEDOM OF SPEECH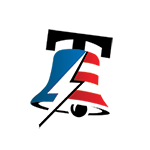 As Siskel assumes his new position, his experience and reputation as a tough, respected, level-headed, and meticulous attorney will be crucial. His years of experience in highly charged environments, both in the White House and elsewhere, make him well-suited to handle the challenges that lie ahead.
Siskel's ability to navigate complex investigations and his commitment to upholding the rule of law will be essential as he leads the Counsel's Office and works to advance the President's agenda on behalf of the American people.