The suspect, identified as Juan Carlos Garcia-Rodriguez, allegedly strangled the young girl to death, concealed her body in a trash bag, and hid it under her bed at her residence in Pasadena, Texas.
Authorities arrested Garcia-Rodriguez on Saturday in Shreveport, Louisiana, and he now faces charges of capital murder for the strangulation death of 11-year-old Maria Gonzalez. He is currently awaiting extradition back to Texas. According to sources cited by KTRK, Garcia-Rodriguez has reportedly made a full confession.
Garcia-Rodriguez, a Guatemalan national, is believed to have illegally crossed the U.S. southern border in January. He allegedly surrendered to U.S. Customs and Border Protection in El Paso, Texas, but was subsequently released to immigration sponsors in the Baton Rouge area of Louisiana. However, attempts to contact these sponsors by the Pasadena Police Department have proven unsuccessful.
WATCH: TENSIONS BUILD IN NYC BETWEEN BLACKS AND ILLEGALS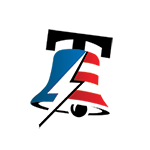 It has been revealed that Garcia-Rodriguez resided in the same apartment complex as Gonzalez and her family in Pasadena. On the day of her tragic death, Maria reportedly sent a text message to her father, informing him that someone was knocking on their apartment door at around 10 a.m., approximately 15 minutes after he had left for work. Carmelo Gonzalez, the father, instructed his daughter not to open the door, to which she agreed. Sadly, he never heard from her again.
WATCH RON DESANTIS ASKED ABOUT DIGITAL CURRENCIES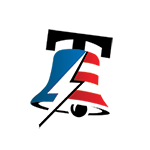 August 21, 2023
Concerned when his daughter stopped responding to his messages, Carmelo asked his brother and sister-in-law, who also lived in the same apartment complex, to check on Maria. They discovered that the front door was unlocked and noticed that things were out of place inside the apartment, but Maria was nowhere to be found.
CHRIS CHRISTIE THINKS HE KNOWS WHO IS TO BLAME FOR THE RISE IN ANTI-SEMITISM AND ISLAMOPHOBIA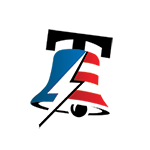 Upon returning home from work at around 3 p.m. that day, Carmelo made a horrifying discovery. According to KTRK, the police stated that he found Maria's body wrapped in a trash bag inside a clothes hamper beneath her own bed. She had been strangled, beaten, and sexually assaulted.
PRESIDENT BIDEN'S 81ST BIRTHDAY SPARKS INTENSIFIED DEBATE ON COGNITIVE DECLINE: FORMER WHITE HOUSE PHYSICIAN ISSUES DIRE WARNING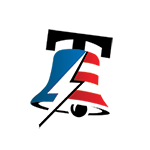 Pasadena Police Chief Josh Bruegger revealed that the suspect had left his apartment key at the crime scene. It took investigators a few days to determine that the key did not belong to Maria's home but rather to another apartment where Garcia-Rodriguez had been staying. However, by the time this key discovery was made, the suspect had already fled the town.
ROSEANNE BARR'S BLUNT CRITIQUE OF PRESIDENT BIDEN'S FENTANYL CRISIS STRATEGY SPARKS SOCIAL MEDIA FIRESTORM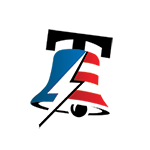 Two days after the heinous murder, Garcia-Rodriguez allegedly informed his roommate that he was leaving town for a job. When the roommate requested the apartment key, Garcia-Rodriguez insisted on keeping it, assuring his roommate that he would return soon.
CONOR MCGREGOR SPARKS CONTROVERSY: DUBLIN'S IMMIGRANT-RELATED VIOLENCE ERUPTS AMIDST MMA CHAMPION'S FIERY COMMENTS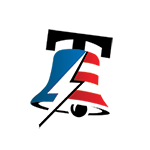 Following the suspect's capture in Louisiana, the Gonzalez family released a statement expressing their grief and devastation over the loss of their beloved daughter. The community has been left in shock and mourning, as they grapple with the senseless violence that has shattered their lives.