The failure was announced by Russia's spaceflight group, Roskosmos, which revealed that the craft encountered a problem during its attempt to enter a pre-landing orbit. The Luna-25 spacecraft, originally scheduled to touch down on Monday, veered out of control and ultimately crashed into the moon at approximately 12:00 GMT on Saturday.
In a statement, Roskosmos acknowledged the unexpected turn of events, stating, "The apparatus moved into an unpredictable orbit and ceased to exist as a result of a collision with the surface of the Moon." As a response to the failure, a commission has been established to investigate the cause behind the incident. This mission marked Russia's first journey to lunar orbit since 1976.
WATCH: MORE VIOLENT PROTESTORS IN NYC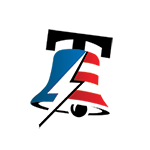 While the primary objective of the Luna-25 probe was to search for frozen water on the lunar surface, the mission held significant political implications for the Russian government. Russian space analyst Vitaly Egorov previously emphasized the mission's broader purpose, stating, "Study of the moon is not the goal... The goal is political competition between two superpowers — China and the USA — and a number of other countries which also want to claim the title of space superpower."
COP28 NEWS: BIDEN AIMS TO SLASH 'SUPER POLLUTANT' EMISSIONS AND LEAD GLOBAL CLIMATE ACTION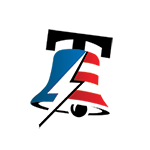 August 21, 2023
The Luna-25 mission aimed to achieve a historic landing at the moon's south pole, an area where scientists have long speculated the presence of frozen water. However, the failure of this mission highlights the decline of Russia's space program since the Cold War era, when it rivaled America's NASA.
Notably, Russia was the first nation to launch a satellite into Earth's orbit with Sputnik-1 in 1957 and subsequently sent the first human, cosmonaut Yuri Gagarin, into space in 1961.