During an episode of CNN's "The Lead" on Thursday, Tapper stated that Biden was wrong in denying Trump's allegations during their debates three years ago. At the time, Biden firmly rejected the claims, stating, "None of that is true." Tapper, however, gave Biden the benefit of the doubt, suggesting that he didn't know if Biden was lying or not.
Tapper played a compilation of the debate exchanges and compared them to a recent report by Glenn Kessler, the chief fact-checker at The Washington Post, which showed that Biden's claims were false.
Referring to Kessler's report, Tapper said, "Hunter Biden admitted in court in July that he was, in fact, paid substantial sums from Chinese companies." He continued, "Kessler wrote, 'Hunter Biden reported nearly 2.4 million in income in 2017 and 2.2 million in income in 2018,' most of which came from Chinese or Ukrainian interests."
WATCH: MORE VIOLENT PROTESTORS IN NYC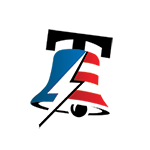 Tapper then played footage from the debates, highlighting the contradiction between Trump's allegations and Biden's denial. Afterward, Tapper admitted that Trump was right about Hunter Biden's business dealings, stating, "So this is from two different debates, but, I mean, Trump was right. I mean, he did make a fortune from China, and Joe Biden was wrong."
COP28 NEWS: BIDEN AIMS TO SLASH 'SUPER POLLUTANT' EMISSIONS AND LEAD GLOBAL CLIMATE ACTION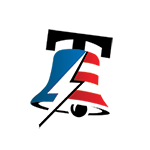 August 20, 2023
Regarding Biden's denial, Tapper added, "I don't know that he was lying about it. He might not have been told by Hunter, but this blind spot is a problem."
WATCH: SEN JOSH HAWLEY ADDRESSING BIDEN ADMIN CONSTANTLY VIOLATING FREEDOM OF SPEECH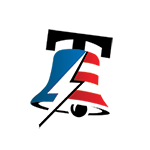 Tapper later asked his panelists if they considered this blind spot to be an issue for the president going forward. Former Rep. Andy Levin, D-Mich., downplayed the issue, suggesting that parents sometimes have blind spots about their children. Levin also mentioned that there is no evidence tying the president to any of Hunter Biden's dealings and that voters do not seem to care much about the issue.
GREG GUTFELD DEFENDS ELON MUSK AND UNLEASHES A BOLD MESSAGE ON FREE SPEECH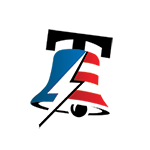 Despite Biden's denial of his son's alleged corrupt business dealings during his presidential campaign, CNN recently reported that the president has been "very obsessed" with the topic and is sensitive to how it is portrayed in the media.
Earlier on Thursday, CNN's John Avlon mentioned, "And in private also, I've heard reports that he's very obsessed with the negative coverage of Hunter. He's concerned about it, it's an irritant. And that's understandable. But not one that allies around him want to raise because it will derail a conversation."