Some are even suggesting that Ramaswamy could be a strong running mate if he doesn't secure the party nomination. However, in a recent interview on "Cavuto Live," Ramaswamy made it clear that he has no interest in the vice president position.
Ramaswamy stated, "I'm not interested in a different position in the government. Frankly, I'd drive change through the private sector sooner than becoming a number two or a number three in the federal government." He emphasized that his focus is on leading and making a significant impact from the top job. Ramaswamy believes that his greatest contribution lies in reuniting the country and reviving the national identity, particularly among the disaffected younger generation.
When asked if he would turn down a vice president offer, Ramaswamy responded affirmatively, explaining that his goal is not personal power but rather to address the crisis of national pride and ensure that future generations are proud to be American. He sees himself as best positioned to achieve this as the next president. Ramaswamy envisions his presidency as the start line, with the real destination being January 2033, when his older son won't even be in high school yet. He aims to lead a revolution akin to Reagan's in 1980, reviving the dream of the American Revolution.
WATCH: TENSIONS BUILD IN NYC BETWEEN BLACKS AND ILLEGALS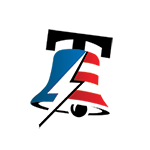 Despite facing four indictments, former President Donald Trump remains the top candidate among Republican voters. However, Ramaswamy has experienced a surge in support, closing in on Gov. DeSantis. According to a recent Fox News poll, Ramaswamy's support among voters more than doubled from 5% in June to 11%. DeSantis, although experiencing a drop in support, still holds the second place spot with 16% of voters' support.
REVEALING THE FACES OF FREEDOM: IDENTITIES RELEASED FOR SECOND BATCH OF FREED ISRAELI HOSTAGES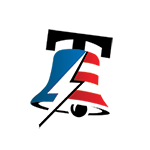 August 20, 2023
Ramaswamy's campaign has been gaining momentum leading up to the first Republican debate on August 23. His recent appearance at the Iowa State Fair garnered attention when he engaged in a viral exchange with a self-described "pansexual" activist who confronted him on LGBTQ issues. The video of their interaction circulated on social media, accumulating over 13 million views across various posts.
WATCH RON DESANTIS ASKED ABOUT DIGITAL CURRENCIES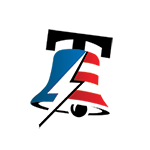 As Ramaswamy's support continues to grow, many have expressed their endorsement of him as a potential running mate if he doesn't secure the party nomination. However, Ramaswamy remains steadfast in his decision to decline a vice president offer, emphasizing his desire to lead and drive change through the private sector.