The bacterium in question is called vibrio vulnificus, and it thrives in warm, brackish seawater due to its dependence on salt for survival, according to Florida Health. Typically, the bacteria experience more rapid growth during the warmer months.
While infections caused by vibrio vulnificus are rare, health officials advise individuals with open wounds, cuts, or scrapes to refrain from entering the water.
This year, there have been five reported deaths resulting from bacterial infections, including two in Hilsborough County, and one each in Pasco, Polk, and Sarasota counties. Since January, Florida has recorded 26 cases of vibrio vulnificus infections.
WATCH: TENSIONS BUILD IN NYC BETWEEN BLACKS AND ILLEGALS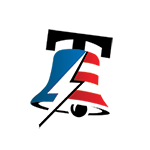 In 2022, there were a total of 74 cases and 17 deaths. These numbers were unusually high due to Hurricane Ian, which led to sewage being discharged into the ocean, thereby increasing bacteria levels.
August 19, 2023
The Centers for Disease Control and Prevention (CDC) explains that certain vibrio vulnificus infections can result in necrotizing fasciitis, a severe infection that causes the flesh surrounding an open wound to die. It is important to note that necrotizing fasciitis can be caused by various types of bacteria.
WATCH RON DESANTIS ASKED ABOUT DIGITAL CURRENCIES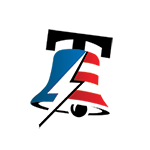 Individuals with open wounds, cuts, or scratches can come into contact with the bacterium through direct exposure to a mixture of fresh and seawater.
Vibrio vulnificus has the potential to cause a skin infection that may lead to skin breakdown and the development of ulcers.
CHRIS CHRISTIE THINKS HE KNOWS WHO IS TO BLAME FOR THE RISE IN ANTI-SEMITISM AND ISLAMOPHOBIA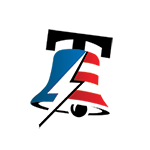 While anyone can contract a vibrio vulnificus infection, individuals with weakened immune systems are more susceptible to severe cases.
In some instances, the bacterium can enter the bloodstream, resulting in a life-threatening illness characterized by symptoms such as fever, chills, decreased blood pressure, and blistering skin lesions.
PRESIDENT BIDEN'S 81ST BIRTHDAY SPARKS INTENSIFIED DEBATE ON COGNITIVE DECLINE: FORMER WHITE HOUSE PHYSICIAN ISSUES DIRE WARNING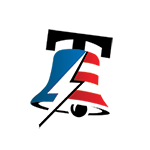 Vibrio vulnificus can also cause illness or death in individuals who consume raw or undercooked oysters and shellfish.
It is important to note that the bacterium is not transmitted from person to person. However, individuals experiencing symptoms should seek immediate medical attention.
ROSEANNE BARR'S BLUNT CRITIQUE OF PRESIDENT BIDEN'S FENTANYL CRISIS STRATEGY SPARKS SOCIAL MEDIA FIRESTORM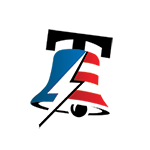 Recently, the New York State Health Department issued guidelines for residents to identify vibrio vulnificus infections following the deaths of one New York resident and two Connecticut residents over the summer.
According to the state Department of Public Health, three individuals have been confirmed to have contracted the Vibrio vulnificus bacteria.
CONOR MCGREGOR SPARKS CONTROVERSY: DUBLIN'S IMMIGRANT-RELATED VIOLENCE ERUPTS AMIDST MMA CHAMPION'S FIERY COMMENTS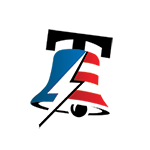 Governor Kathy Hochul has described the flesh-eating bacteria as "extraordinarily dangerous" and has urged her constituents to take precautions against it.
In a press release, Hochul stated, "While rare, the vibrio bacterium has unfortunately made it to this region and can be extraordinarily dangerous. As we investigate further, it is critical that all New Yorkers stay vigilant and take responsible precautions to keep themselves and their loved ones safe, including protecting open wounds from seawater and, for those with compromised immune systems, avoiding raw or undercooked shellfish which may carry the bacteria."