Frank Rodriguez, a former addict, shared his observations, stating, "The businesses don't last long. When they are put in the community, the community tends to tear them down. It's not a place for anything to thrive."
The Kensington area of the city is particularly plagued by drug users, causing distress to the resident families. Breitbart News, in May, highlighted the devastating impact of a drug known as 'tranq' on the city's populace, with individuals found unconscious on sidewalks. "The city has been grappling with a rise in addicts using the drug called Xylazine, also referred to as 'tranq,'" the outlet reported, linking it to overdose fatalities.
The drug, dubbed the "zombie drug" by some officials due to its flesh-eating properties, is an animal tranquilizer. Pix 11 News reported that Xylazine, capable of incapacitating horses, is now causing harm to humans, even resulting in deaths. The drug has found its way into the fentanyl and heroin supply due to its low cost and easy availability.
WATCH: MORE VIOLENT PROTESTORS IN NYC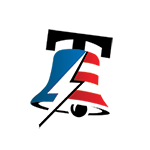 August 18, 2023
Rodriguez, who once dealt and used drugs in Kensington, has since sobered up and distanced himself from his past life. He noted that the escalating drug use and crime have forced businesses to adopt extreme measures to remain operational. "They have to set up these crazy little hacks and booby traps just to keep people off of their stoops. There are businesses that set up sprinkler systems, so they can just be inside and hit a button, and the sprinkler system goes off," he informed Fox.
WATCH: SEN JOSH HAWLEY ADDRESSING BIDEN ADMIN CONSTANTLY VIOLATING FREEDOM OF SPEECH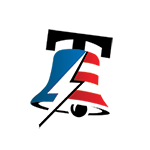 Fox's Jesse Watters attributed the fentanyl and tranq crisis in Philadelphia to Beijing and Mexico, while showing footage of Rodriguez navigating through the drug-addicted population. He criticized the lack of enforcement by law enforcement and city officials regarding the crisis. Rodriguez described the grim situation, saying, "You see the chaos that's going around. You're gonna see people, blood running down their arm, needles in their neck, needle in their arm, pipe in their mouth. Everything goes out here."
GREG GUTFELD DEFENDS ELON MUSK AND UNLEASHES A BOLD MESSAGE ON FREE SPEECH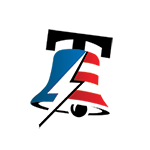 He further warned of the escalating situation, likening it to "chemical warfare." Watters concluded by blaming China for supplying the Fentanyl and Mexico for trafficking it, while accusing President Joe Biden of doing "absolutely nothing about it."