The increase in seizures is said to be a staggering 575 percent, as revealed by Border Patrol documents obtained by The Daily Caller. The Blaine station, in particular, has seen a notable rise in vehicle seizures, with 27 vehicles seized so far in the 2023 fiscal year, compared to just four in all of 2022.
The report also highlights the arrest of 10 drivers of smuggling vehicles and the apprehension of 103 illegal migrants by border agents at the Blaine station in July alone. A Department of Homeland Security (DHS) official informed The Daily Caller that these vehicles are primarily used by human traffickers to smuggle in illegal immigrants, with a significant number coming from China, Mexico, and India. The official further stated that many of the drivers are legal permanent residents, asylees, or individuals who have been living in the country illegally for an extended period.
WATCH: MORE VIOLENT PROTESTORS IN NYC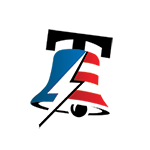 Federal data reveals a substantial increase in illegal immigration in the Blaine sector, with over 900 encounters with illegal immigrants recorded between October and June, compared to approximately 400 encounters in the entire 2022 fiscal year. Jason Allen, President of the National Border Patrol Council's chapter in the Blaine, Spokane, and Havre sectors, which cover parts of Washington, Oregon, Alaska, and Montana, attributes this surge to the failed immigration policy of the current administration. Allen emphasizes that the rise in smuggling attempts is directly correlated with the increase in vehicle seizures.
COP28 NEWS: BIDEN AIMS TO SLASH 'SUPER POLLUTANT' EMISSIONS AND LEAD GLOBAL CLIMATE ACTION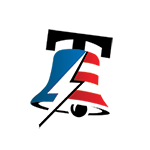 The report also highlights the challenges faced by Border Patrol agents in effectively patrolling the area. A former agent interviewed by The Daily Caller points out the absence of fences or barriers in Blaine, which allows for easy illegal crossings. Additionally, outdated technology and a shortage of agents further hinder the agency's ability to secure the area.
WATCH: SEN JOSH HAWLEY ADDRESSING BIDEN ADMIN CONSTANTLY VIOLATING FREEDOM OF SPEECH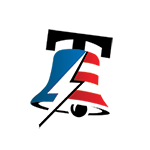 August 18, 2023
The former agent explains that despite reduced deployments, agents are still required to provide virtual support to the Southern Border, diverting manpower away from the northern border. The terrain in the Blaine sector varies from beaches to mountainous regions, similar to the Southern Border, making it easier for illegal aliens to blend in with the general public in nearby cities.
GREG GUTFELD DEFENDS ELON MUSK AND UNLEASHES A BOLD MESSAGE ON FREE SPEECH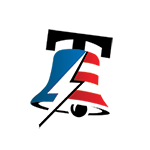 Data from U.S. Customs and Border Protection reveals that there were over 6,400 encounters with illegal immigrants at the northern border between October 2022 and June, a significant increase from approximately 1,200 encounters in the entire 2022 fiscal year.
This surge in illegal immigration, coupled with the rise in smuggling vehicle seizures, underscores the urgent need for enhanced border security measures in the Blaine sector and other areas along the U.S./Canada border.