NORAD clarified that the Russian aircraft remained in international airspace and did not enter American or Canadian sovereign airspace. This regular Russian activity in the Alaska ADIZ is not considered a threat, according to NORAD.
The ADIZ is a defined stretch of international airspace that requires the identification of all aircraft for national security purposes. NORAD utilizes a layered defense network, including satellites, ground-based and airborne radars, and fighter aircraft, to track and respond to aircraft. The command stated that it is prepared to employ various response options in defense of North America.
This incident follows a joint naval operation conducted by China and Russia near U.S. territory earlier this month, which prompted a significant response from the U.S. Navy. The joint operation involved 11 ships and approached Alaska's southwestern coast. Senator Dan Sullivan of Alaska, who was briefed on the matter by U.S. defense officials, expressed concern over the size and scope of this joint naval task force between two major American adversaries. The U.S. Navy deployed four destroyers to guide the Chinese and Russian ships away from American waters. Sullivan emphasized that this joint operation highlights the increasing aggression of authoritarian regimes in Beijing and Moscow.
WATCH: MORE VIOLENT PROTESTORS IN NYC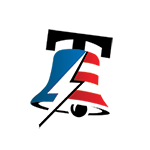 August 15, 2023
NORAD has previously reported similar incidents of Russian aircraft entering the Alaska defense zone on multiple occasions, including July 3, May 15, May 11, and April 17. The May 11 and April 17 incidents involved a "routine intercept" by NORAD. The six Russian aircraft, including Tu-95 bombers, IL-78 tankers, and Su-35 fighter aircraft, were detected and intercepted on May 11.
COP28 NEWS: BIDEN AIMS TO SLASH 'SUPER POLLUTANT' EMISSIONS AND LEAD GLOBAL CLIMATE ACTION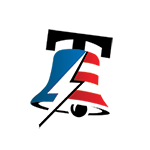 These aircraft also remained in international airspace and did not enter American or Canadian sovereign airspace. NORAD conducted the intercept mission using F-16 fighters, F-22 fighters, KC-135 Stratotankers, and E-3 AWACS aircraft. Since 2007, when Russia resumed out-of-area Long Range Aviation activity, NORAD has averaged approximately six to seven intercepts of Russian military aircraft in the ADIZ each year.
WATCH: SEN JOSH HAWLEY ADDRESSING BIDEN ADMIN CONSTANTLY VIOLATING FREEDOM OF SPEECH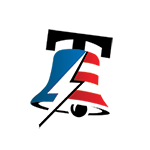 NORAD's primary responsibility is to track and positively identify all military aircraft entering the ADIZ. The command routinely monitors aircraft movements and, when necessary, escorts them from the ADIZ. The presence of Russian military aircraft in the Alaska ADIZ is a recurring occurrence, and NORAD remains vigilant in ensuring the security of North America.