Pence, along with most of the other contenders for the 2024 GOP presidential nomination, is joining Reynolds for her "fair side chats" at the fairgrounds. The only two contenders not participating are former New Jersey Governor Chris Christie, who is focusing on New Hampshire, and Trump.
During a press conference at the fairgrounds, Pence praised Governor Reynolds for her accomplishments in balancing budgets, cutting taxes, expanding educational choices, and standing for the right to life. He expressed his eagerness to sit down with her and answer her questions, stating that anyone who skips the opportunity is missing out.
WATCH: MORE VIOLENT PROTESTORS IN NYC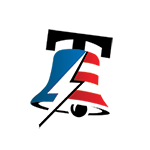 Pence emphasized the tradition of the people of Iowa in asking real questions and understanding the candidates, which has shaped the nation in the past.
Pence took a veiled swipe at Trump, who has hinted at skipping the upcoming Fox News-hosted first GOP presidential nomination debate. He argued that skipping the interview with Governor Reynolds is a missed opportunity, just like skipping a debate. Trump had previously criticized Reynolds for remaining neutral in the race for the GOP presidential nomination.
COP28 NEWS: BIDEN AIMS TO SLASH 'SUPER POLLUTANT' EMISSIONS AND LEAD GLOBAL CLIMATE ACTION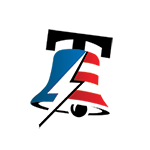 August 12, 2023
In 2017, Trump nominated former Republican Iowa Governor Terry Branstad as U.S. ambassador to China. Reynolds, who was lieutenant governor at the time, succeeded Branstad as governor. Trump endorsed Reynolds ahead of her narrow election in 2018 and she was easily re-elected last year.
WATCH: SEN JOSH HAWLEY ADDRESSING BIDEN ADMIN CONSTANTLY VIOLATING FREEDOM OF SPEECH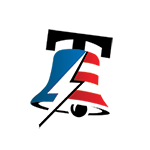 Reynolds' decision to stay neutral in the presidential nomination race aligns with the stance of previous Iowa governors. Iowa's all-Republican congressional delegation is also remaining neutral as the 2024 presidential contenders descend on the state.
GREG GUTFELD DEFENDS ELON MUSK AND UNLEASHES A BOLD MESSAGE ON FREE SPEECH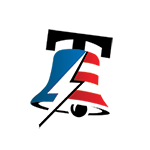 While Reynolds joined Trump in March in Davenport, she did not join him on his subsequent visits to the state. Trump will be attending the state fair on Saturday, the same day Reynolds will be holding chats with three of Trump's rivals: Florida Governor Ron DeSantis, former ambassador and former South Carolina Governor Nikki Haley, and entrepreneur Vivek Ramaswamy.
NORTH KOREA ISSUES WARNING: ANY INTERFERENCE WITH MILITARY SPY SATELLITE WILL BE AUTOMATIC DECLARATION OF WAR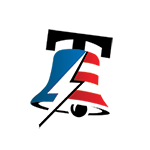 The Trump campaign released a statement last month expressing the former President's excitement to interact with tens of thousands of Iowans at the fair. Trump also called into an Iowa talk radio program on Friday and complimented Reynolds and her family.
HOUSE SPEAKER MIKE JOHNSON PROPOSES FORMAL IMPEACHMENT INQUIRY VOTE AGAINST PRESIDENT BIDEN AMIDST WHITE HOUSE RESISTANCE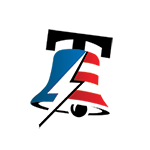 Trump faced criticism for his earlier remarks about Reynolds, and a Republican state senator who had endorsed him switched his support to DeSantis as a result. A pro-DeSantis super PAC recently released an ad in Iowa highlighting Trump's criticisms of Reynolds.
LIZ CHENEY'S WARNING: SLEEPWALKING INTO DICTATORSHIP OR POLITICAL HYPERBOLE?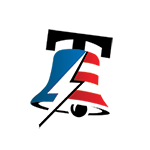 David Kochel, a Republican consultant with experience in Iowa and national GOP presidential campaigns, questioned Trump's decision to pick a fight with the most popular Republican in Iowa. He stated that it doesn't benefit Trump because Reynolds is highly respected and loved by Republicans in the state.