In his piece, Trump argues that while he and those close to him have endured significant grief due to the Russiagate Hoax, the American people are the true victims of this madness.
The former president begins by revisiting his 2016 presidential campaign, reminding readers of his promises to address issues such as mass illegal immigration, globalist trade deals, the influence of Communist China, and the power of the permanent bureaucracy and corporate media. He also emphasizes his commitment to ending the neocon addiction to endless foreign wars, making him the first US president since Jimmy Carter to start no new wars.
Trump asserts that it was these promises that led to an "unelected cabal" within the highest ranks of the US government working with Hillary Clinton, media allies, and others to orchestrate what he calls "the de-facto coup attempt known as the Russia Hoax." He describes the nearly three-year disinformation campaign and lawless persecution based on the false claim that he was a traitor to his country.
WATCH: TENSIONS BUILD IN NYC BETWEEN BLACKS AND ILLEGALS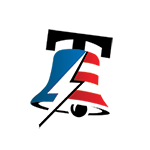 To support his accusation of a witchhunt, Trump presents evidence, starting with the $1 million offered for the fake "Steele Dossier" on his alleged treason. He highlights the confirmation by FBI supervisory analyst Brian Auten, who testified that the FBI made this monetary offer to British spy Christopher Steele during an overseas meeting in October 2016. Trump also points out that a former FBI lawyer admitted to intentionally creating false evidence to justify spying on him before he took office.
WATCH RON DESANTIS ASKED ABOUT DIGITAL CURRENCIES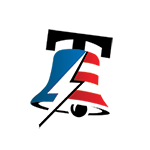 August 02, 2023
Trump argues that this "sickness" originated from the top, with FBI Director James Comey pressuring agents to conduct further surveillance and obtain warrants against him. He reveals that the Durham Report exposed the knowledge of Barack Obama and Joe Biden regarding Clinton's plans to vilify him through Russian scandals. Trump asserts that they knew the truth but still put the country through hell.
CHRIS CHRISTIE THINKS HE KNOWS WHO IS TO BLAME FOR THE RISE IN ANTI-SEMITISM AND ISLAMOPHOBIA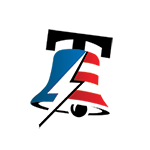 Despite the challenges faced by Trump, his family, and his staff, he maintains that the true victims are the American people. He argues that this hoax has damaged US democracy, threatened national security, and endangered American freedoms. Trump laments that instead of reducing tensions with Russia, the Russia Hoax fueled mass hysteria that pushed Russia closer to China, resulting in a proxy war and potential escalation to World War III.
PRESIDENT BIDEN'S 81ST BIRTHDAY SPARKS INTENSIFIED DEBATE ON COGNITIVE DECLINE: FORMER WHITE HOUSE PHYSICIAN ISSUES DIRE WARNING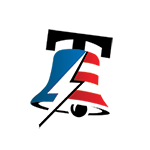 In his concluding remarks, Trump identifies the most dangerous consequence of the Russia hoax as the normalization of the weaponization of law enforcement against the political enemies of the Left. He cites examples of the Biden administration's Department of Justice demanding FBI investigations of parents at school board meetings, deploying heavily armed teams to arrest pro-life activists, and pursuing an all-out persecution of Trump's leading opponent in the presidential race.
ROSEANNE BARR'S BLUNT CRITIQUE OF PRESIDENT BIDEN'S FENTANYL CRISIS STRATEGY SPARKS SOCIAL MEDIA FIRESTORM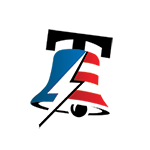 Trump concludes with a call to action for the American people, presenting them with a choice: either allow the Deep State to destroy America or take action to dismantle the Deep State. He urges Americans to recognize the threat posed by this entrenched bureaucracy and fight to protect the country and its values.