This contradicts Joe Biden's previous statement to reporters in 2019, where he claimed that he had never spoken to his son about his overseas business dealings. Archer emphasized that the Democratic President had indeed spoken to his son and his son's business partners on multiple occasions.
Archer, who played a significant role in the Biden family's business deals abroad, including in China, Russia, and Ukraine, was a part of the investment firm Rosemont Seneca Partners with Hunter Biden. He also served on the board of the Ukrainian energy company Burisma alongside Hunter Biden. According to Archer, Joe Biden was so crucial to Hunter Biden's overseas business dealings that he was essentially "the brand" that his son relied on.
WATCH: TENSIONS BUILD IN NYC BETWEEN BLACKS AND ILLEGALS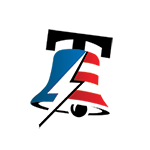 Archer explained that the Biden name and presence within the energy company served as a deterrent for anyone considering legal action against Burisma. He stated that "Burisma would have gone out of business if 'the brand' had not been attached to it." Archer recounted instances where "the brand" was invoked during Hunter Biden's business meetings, including during a dinner in Paris with a French energy company and a meeting in China with the CEO of BHR Partners, an investment fund backed by the Chinese communist regime and co-funded by Hunter Biden.
REVEALING THE FACES OF FREEDOM: IDENTITIES RELEASED FOR SECOND BATCH OF FREED ISRAELI HOSTAGES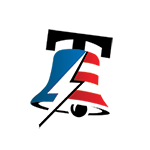 August 02, 2023
While Joe Biden was referred to as "the brand," Hunter Biden simply called him "my guy," according to Archer. Archer also mentioned an incident in December 2015 when Mykola Zlochevsky, the owner of Burisma, and company executive Vadym Pozharski sought Hunter Biden's help in dealing with Viktor Shokin, Ukraine's top prosecutor who was investigating possible corruption at the company. This request was not unusual, as a 2015 email exchange between Hunter Biden and Pozharski indicated that the purpose of Hunter Biden's involvement with the company was to protect it from legal scrutiny.
WATCH RON DESANTIS ASKED ABOUT DIGITAL CURRENCIES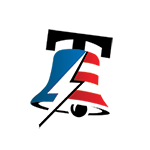 Archer revealed that Hunter Biden, Zlochevsky, and Pozharski reached out to Washington, D.C., to discuss the matter. The call allegedly took place on December 4, 2015, in Dubai following a Burisma board meeting. Shortly after, Joe Biden traveled to Ukraine and used the leverage of $1 billion in U.S. aid to pressure the Ukrainian government into firing Shokin.
GROWING APATHY: WOULD AMERICANS ANSWER THE CALL TO DEFEND THEIR COUNTRY IN A MAJOR WAR?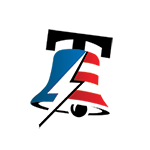 In response to Archer's testimony, the Oversight Committee suggested that Hunter Biden may have violated the Foreign Agents Registration Act. Committee Chairman James Comer stated, "Devon Archer's testimony today confirms Joe Biden lied to the American people when he said he had no knowledge about his son's business dealings and was not involved. Joe Biden was 'the brand' that his son sold around the world to enrich the Biden family." Comer also questioned why Joe Biden would lie about his family's business dealings and what else he might be hiding from the American people.
MYSTERIOUS SURGE IN HAIR LOSS GRIPS NORTH KOREA: CHEMICALS, INFECTIONS, AND MILITARY CAPS BLAMED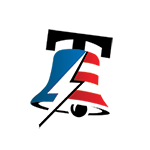 While Archer's testimony confirmed Joe Biden's involvement in his son's business ventures and his meetings with Pozharski and Russian billionaire Yelena Baturina, Democratic committee member Daniel Goldman dismissed any wrongdoing. Goldman claimed on Twitter that the investigation had uncovered no evidence connected to President Biden and that the evidence showed that the president had nothing to do with Hunter's businesses. He argued that Joe Biden's conversations with Hunter Biden's business partners were innocent and merely involved casual topics.
CHRIS CHRISTIE THINKS HE KNOWS WHO IS TO BLAME FOR THE RISE IN ANTI-SEMITISM AND ISLAMOPHOBIA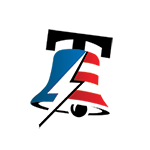 However, the New York Post pointed out that Goldman's assertion contradicts the actual content of Archer's testimony, which revealed damaging information about "the brand" and indications that Burisma wanted Shokin fired. The investigation into the Biden family's business dealings continues, with the House Committee on Oversight and Accountability determined to follow the money trail and interview witnesses to determine if foreign actors targeted the Bidens, if President Biden is compromised and corrupt, and if national security is at risk.