The 30-year-old daredevil, who gained fame for his daring photos on tall structures around the world, was found dead on the patio of an apartment, according to a report from The Guardian.
Authorities believe Lucidi fell from a ledge of the penthouse apartment building after entering earlier in the day. He had told security that he was visiting a friend on the 40th floor, but CCTV footage revealed that he had instead taken the stairs to access the top floor of the skyscraper. A worker at a penthouse apartment on the 68th floor reported that Lucidi had knocked on the window around 7:30 p.m. and requested entry. However, the worker became suspicious and alerted the authorities.
According to the South China Morning Post, police suspect that Lucidi may have been trapped on the building and was seeking help before the incident. "It is possible that he got trapped outside the penthouse while practicing an extreme sport in the building, and he knocked on the window for help but accidentally fell to his death," a police source revealed.
WATCH: TENSIONS BUILD IN NYC BETWEEN BLACKS AND ILLEGALS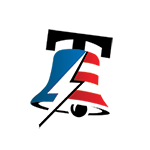 During the investigation, authorities received a call about a gas leak, which led them to discover Lucidi's body. It was determined that he had broken a gas pipe for the building during his fall.
August 01, 2023
Lucidi's death has shocked his followers on social media, where he had amassed a significant following for his breathtaking photos. His daring stunts on tall structures had captivated audiences around the world. The tragic accident serves as a reminder of the risks involved in extreme sports and the importance of safety precautions.
As authorities continue to investigate the circumstances surrounding Lucidi's fall, his family, friends, and fans mourn the loss of a talented daredevil who pushed the boundaries of what was possible.