The Associated Press (AP) reports that Panama's National Immigration Service revealed that 21% of these migrants were children or adolescents. The Darien Gap, a dense jungle that connects South America to Central America, is a route predominantly used by migrants from Venezuela, as well as individuals from African and Asian regions.
In response to this unprecedented migration, the United States, Panama, and Colombia launched a joint "60-day surge campaign" in April 2023. The campaign aimed to address the challenges posed by the dangerous Darien corridor by disrupting criminal networks facilitating illegal migration and increasing state presence in the jungle, as stated by the Department of Homeland Security.
WATCH: TENSIONS BUILD IN NYC BETWEEN BLACKS AND ILLEGALS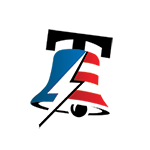 August 01, 2023
UNICEF projects that the number of migrants crossing the 66-mile stretch of dense jungle between Colombia and Panama will nearly double by the end of 2023, potentially reaching 400,000 individuals. Additionally, UNICEF reports an "unprecedented" influx of unaccompanied children undertaking this perilous journey. The organization highlights that the Darien Gap route is one of the most dangerous in the world.
WATCH RON DESANTIS ASKED ABOUT DIGITAL CURRENCIES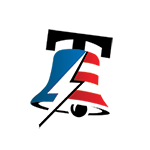 The migrants embarking on this journey come from diverse countries such as Venezuela, Haiti, Ecuador, China, and Colombia. They are driven from their homes by factors including conflict, climate change, and more, according to UNICEF. However, along their arduous journey, these migrants face numerous threats, including armed assault, trafficking, robberies, sexual assault, diseases, wild animal attacks, and rushing rivers, as highlighted by UNICEF.