Originally written in June, the article has gained renewed attention with a tweet from NBC on Wednesday. While some may question the timing of this article, it sheds light on an important issue.
Adams argues that black people need "safe spaces to go camping and just experience the outdoors" due to past racial discrimination. This sentiment is echoed by CNN, which has highlighted the "adventure gap" or "nature gap" in outdoor recreation, attributing it to a lack of diversity in what is often seen as a "White-dominated space."
To address this gap, Adams proposes the creation of outdoor "safe spaces." One individual interviewed in the article, Newton, explains the historical barriers faced by black people in accessing national and state parks, stating, "There is trauma related to being outdoors... It's our natural birthright to be there, and there's a lot of healing that we as a Black community must do in order to reconnect and deepen our relationship with the outdoors."
WATCH: SENATOR BLACKBURN HUNTING AFTER EPSTEIN'S FLIGHT LOG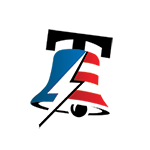 July 30, 2023
Another interviewee, Ajayi, shares her motivation for creating a safe space for black women to enjoy camping without fear of harassment or discrimination. She emphasizes the mental health benefits of being outdoors, such as alleviating depression and stress. Ajayi believes that if she needed a space like this, there are surely other black women who would benefit from it as well.
WATCH VIVEK RAMASWAMY TALKING TO FORMER FBI AGENTS ON HIS IOWA CAMPAIGN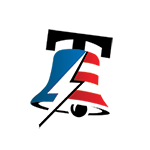 The issue of diversity in outdoor spaces is not new. In 2020, Tucker Carlson criticized then U.S. National Park Service acting director, David Vela, for suggesting that the "persistent whiteness" of national parks is an "existential crisis." This debate highlights the need for inclusivity and equal access to nature for all individuals, regardless of their race or background.