According to Fox News Digital, the group has deflated over 10,000 SUVs in countries such as the United Kingdom, United States, Canada, France, Spain, Germany and many more countries.
The organization has no leader, and anyone can take part in it. The group's website has a pamphlet for participants to place on cars explaining their mission. The pamphlet reads, "Attention - your gas guzzler kills. We have deflated one or more of your tires. You'll be angry, but don't take it personally. It's not you, it's your car."
June 05, 2023
The Telegraph, a daily paper published in London, has warned readers that climate activists could vandalize their cars if they choose to buy a sports utility vehicle (SUV). The Tyre Extinguishers targeted 43 SUVs parked on Beacon Hill in Boston, Massachusetts, last month.
WATCH: TENSIONS BUILD IN NYC BETWEEN BLACKS AND ILLEGALS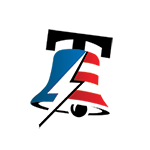 The activists targeted this neighborhood because it is one of the wealthiest neighborhoods in the city. A statement from Tyre Extinguisher read, "The climate crisis is an environmental justice issue, and the solutions to the crisis must prioritize marginalized and poor demographics and primarily reduce the emissions from the world's wealthy.
REVEALING THE FACES OF FREEDOM: IDENTITIES RELEASED FOR SECOND BATCH OF FREED ISRAELI HOSTAGES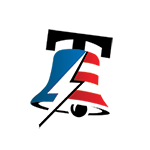 June 05, 2023
It is not an exaggeration to say that the richest individuals in the world are causing the current and future deaths of the less fortunate and less developed nations and people."
WATCH RON DESANTIS ASKED ABOUT DIGITAL CURRENCIES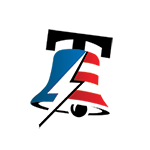 Amongst the wealthy individuals that live on Beacon Hill is John Kerry, the first U.S. Special Presidential Envoy for Climate, according to Boston radio host Howie Carr. Carr criticized Kerry, saying, "He flies around the world in a private jet owned by the taxpayers telling other people they have to give up their cars, but would he like charging stations in front of his mansion in Louisburg Square?"
GROWING APATHY: WOULD AMERICANS ANSWER THE CALL TO DEFEND THEIR COUNTRY IN A MAJOR WAR?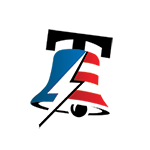 However, even hybrids and electric cars are not considered climate-friendly alternatives and are considered fair game by the Tyre Extinguishers. The group's website states, "We cannot electrify our way out of the climate crisis - there are not enough rare earth metals to replace everyone's car, and the mining of these metals causes suffering.
MYSTERIOUS SURGE IN HAIR LOSS GRIPS NORTH KOREA: CHEMICALS, INFECTIONS, AND MILITARY CAPS BLAMED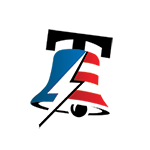 Plus, the danger to other road users still stands, as does the air pollution (PM 2.5 pollution is still produced from tyres and brake pads)." The website advises activists to stay clear of cars used for people with disabilities, mini-buses, and "normal"-sized vehicles.