Robert F. Kennedy Jr., affectionately known as RFK Jr., launched his presidential bid, putting the influential Kennedy family once again in the political limelight. Fox Nation has now released an insightful documentary, 'Who is Robert F. Kennedy Jr.?', to unravel the candidate's life and potential presidency narrative.
Born on January 17th, 1954, RFK Jr. is a scion of the famed Kennedy clan. His father, Robert F. Kennedy, was a distinguished senator from New York, and his uncles included President John F. Kennedy and Senator Ted Kennedy of Massachusetts. Doug Schoen, a prominent Democratic political strategist, explains that the Kennedy lineage was groomed for more than societal prominence.
WATCH: VIVEK ANSWERING "GLOBALIZATION DID NOT LIVE UP TO ITS PROMISE"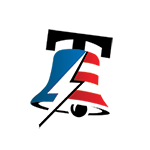 "I think it is fair to say that RFK Jr, as he is known, and his siblings all were imbued with a sense of public service," Schoen opines during his appearance on 'Who is Robert F. Kennedy Jr.?'. "They were brought up to be more than just part of society. They were to serve, in their terms, the greater good."
AMERICA LOVES TRUMP! WATCH HIM AT THE SOUTH CAROLINA V. CLEMSON GAME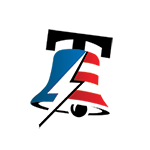 Geraldo Rivera, co-host of "The Five," underscores the fascination with the Kennedy name, describing it as "magic." "The Kennedy's are the epitome of American royalty," Rivera muses, underscoring the family's charm and legacy.
June 05, 2023
But this legacy was not without its share of tragedies. The assassination of President John F. Kennedy in 1963 and Senator Robert F. Kennedy in 1968 were devastating losses for the family. Friend of RFK Jr., Dick Russell, recounts the impact of these tragic events on the young Robert, leading to a phase of rebellion and exploration during his adolescence.
SUSPECT IN SHOOTING OF THREE PALESTINIANS IN VERMONT ENTERS PLEA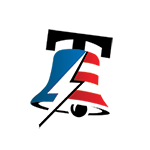 "He began to live with indigenous people and come to have great respect for who they were and discovering, interestingly, that so many people who had nothing had pictures on the wall of his father and his uncle. And this touched him deeply," Russell shared.
NORTH KOREA'S NEW GUARD POSTS AND MILITARY SATELLITE LAUNCH ESCALATE TENSIONS ALONG BORDER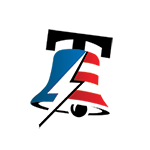 RFK Jr. graduated from Harvard University and earned a law degree from the University of Virginia Law School. However, his promising future was derailed by a heroin addiction, culminating in an arrest for drug possession in 1983. After pleading guilty in South Dakota, RFK Jr. has since overcome his struggles, becoming a renowned environmental lawyer and a high-profile critic of vaccines.
REPUBLICAN NATIONAL COMMITTEE (RNC) FACES FINANCIAL PRECIPICE AHEAD OF 2024 ELECTION: CAN THE PARTY REBOUND?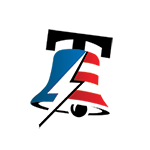 As we enter 2023, RFK Jr. is now positioned as the top Democratic challenger for the 2024 presidential election. This position seems almost predestined, considering his familial lineage of political service.
"The public polls speak for themselves," Kennedy told Fox News Digital, commenting on his standing in the Democratic presidential nomination race. The latest Fox News national poll for the 2024 Democratic presidential nomination places RFK Jr. at 16% support, while Biden stands at 62%. Meanwhile, a recent CNN poll shows RFK Jr. grabbing 20% support, with Biden at 60%.
BALLISTIC MISSILES LAUNCHED BY HOUTHIS NARROWLY MISS U.S. NAVY WARSHIP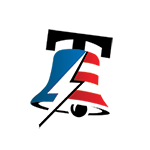 With the presidential race heating up, the nation waits in anticipation as this scion of the Kennedy dynasty attempts to carve his place in political history. Only time will reveal the potential impact of this new chapter in the storied legacy of the Kennedy family.