Logan Brown, a 27-year-old transgender man-born female, posed in a painted-on suit, showcasing a large baby bump. Brown became pregnant with partner Bailey J Mills, a non-binary drag performer in the U.K., while taking a break from testosterone treatments for health reasons.
The interview, conducted by Glamour's Chloe Laws two weeks before Brown gave birth to a daughter, details Brown's "accidental" pregnancy experience as a transgender man. In her introduction, Laws wrote that Brown and Mills were subjected to "rampant transphobia" from people online who repeatedly commented that "men can't get pregnant" on Brown's social media posts.
WATCH: TENSIONS BUILD IN NYC BETWEEN BLACKS AND ILLEGALS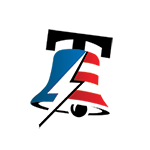 "I've been brought up in a very close-knit family, and so to bring a baby into the world in a queer relationship is the best feeling ever," Brown said in the interview. "I feel like we'll be able to love and appreciate each other, and my daughter will be able to grow up knowing that she'll always be loved and accepted for whoever she is. And I think that's a really important thing for her to be around."
WATCH RON DESANTIS ASKED ABOUT DIGITAL CURRENCIES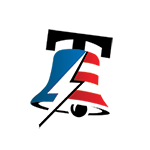 Brown, writing a children's book called "My Daddy's Belly: The Miracle of Male Birth," described suffering from "really bad mental health" issues as a child. After coming out as lesbian, Brown wanted to explore an "identity of being trans" and now identifies as queer.
CHRIS CHRISTIE THINKS HE KNOWS WHO IS TO BLAME FOR THE RISE IN ANTI-SEMITISM AND ISLAMOPHOBIA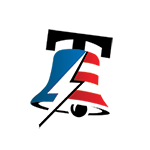 June 04, 2023
Brown was on a break from testosterone treatments but had "this weird feeling" about the possibility of being pregnant. "I took a pregnancy test and it was positive…it was like my whole world just stopped. That everything, all my manlihood that I've worked hard for, for so long, just completely felt like it was erased," Brown said.
PRESIDENT BIDEN'S 81ST BIRTHDAY SPARKS INTENSIFIED DEBATE ON COGNITIVE DECLINE: FORMER WHITE HOUSE PHYSICIAN ISSUES DIRE WARNING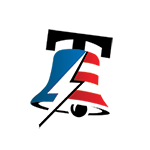 "It was really hard because how do you tell your partner, 'Oh, I'm pregnant, but oh, I'm also your boyfriend as well,'" Brown added. "The reaction was mixed emotions for both of us."
June 04, 2023
Brown documented the pregnancy journey on a blog and social media. The Glamour cover model told Laws about receiving support from the LGBTQ community but not being surprised by the adverse reaction online because "obviously, this is not a usual everyday thing."
ROSEANNE BARR'S BLUNT CRITIQUE OF PRESIDENT BIDEN'S FENTANYL CRISIS STRATEGY SPARKS SOCIAL MEDIA FIRESTORM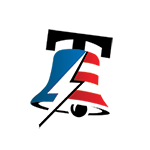 But, Brown declared, "We're real living people. And at the end of the day, I am a trans pregnant man and I do exist. No matter what anyone says, I am literally living proof."
The interview, and especially the images, ignited a strong reaction online, with some calling for boycotts and others slamming the language of the discussion, calling out phrases like "he gave birth."
CONOR MCGREGOR SPARKS CONTROVERSY: DUBLIN'S IMMIGRANT-RELATED VIOLENCE ERUPTS AMIDST MMA CHAMPION'S FIERY COMMENTS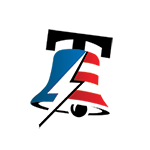 Former trans influencer and detransition activist Oli London tweeted, "Just when you thought Woke Companies could not sink any lower- Glamour UK magazine has featured this 'pregnant man' on the cover to kick off Pride Month. Time to BudLight @GlamourMagUK."
WATCH: SHOCKING EXECUTION OF PALESTINIANS ACCUSED OF COLLABORATION WITH ISRAEL (WARNING: GRAPHIC VIDEO)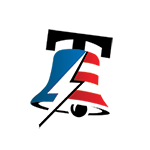 Breitbart reporter Wendell Husebo called the feature "an example of the West's rapid decline."
Piers Morgan reacted, "Living proof of what? Logan's a biological female who got pregnant, as hundreds of millions of biological females do each year… why are you presenting this as a man getting pregnant which is biologically impossible?"
MOTHER OF DEREK CHAUVIN SPEAKS OUT ABOUT HIS PRISON STABBING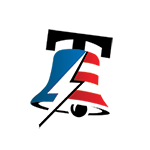 Author Helen Joyce responded, "Every single baby ever born was gestated within a woman's body. But there's only one way to get on the cover of a magazine for performing this everyday miracle."
Conservative influencer Classically Abby wrote, "Hey look, a pregnant woman with an elective mastectomy who can't breastfeed her child because she's cosplaying as a man."
Sen. Josh Hawley's, R-Mo., communications director Abigail Monroe tweeted a photo of Brown's forthcoming book. "A biological woman is pregnant but thinks she's a man and wrote this book. The elites and media clap like seals promoting it. Is no one brave enough to pause and say, 'Wait. This is insane," she wrote.
"To answer the question, 'What is a woman?' I think we first need to understand a woman can be a man who is no longer a woman but can get pregnant like a woman but is a man," author Dr. Jebra Faushay tweeted sarcastically along with a Glamour U.K. TikTok video featuring Brown.
Deborah Joseph, GLAMOUR's European Editorial Director, said in a statement obtained by the Intercept, "When we first met Logan and heard his incredible story, we were blown away by his strength and courage. We knew he would be the perfect cover star for our June Pride issue as a shining example of empowerment, inclusivity, and equality.
"Logan and his partner Bailey bringing their beautiful baby into the world is a story of love and acceptance;" Joseph added, "things that we are sadly often reminded that the world could use a little more of."
The fashion magazine wrote in the introduction that the Pride issue focuses on "the allyship that exists between women (cisgender or not) and transgender people through our shared experiences – in particular pregnancy, healthcare and childbirth – something that is not often talked about with regard to the transgender community."