Her journey aims to promote women's empowerment and education for young people. Biden arrived in Egypt from Amman, Jordan, where she attended the wedding of Crown Prince Hussein and Saudi architect Rajwa Alseif on Thursday. She is scheduled to travel to Morocco on Saturday before heading to Portugal on Monday, the final stop of her tour.
The wedding in Jordan was attended by a star-studded list, including Britain's Prince William and his wife Kate. It held a deep significance for the region, emphasizing continuity in an Arab state prized for its longstanding stability.
Egypt is a longstanding U.S. ally and one of the largest recipients of American economic and military aid in the Middle East. However, in recent years, U.S. lawmakers have sought to condition that aid on human rights improvements and reforms.
WATCH: VIVEK ANSWERING "GLOBALIZATION DID NOT LIVE UP TO ITS PROMISE"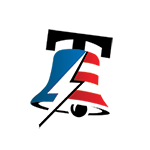 June 04, 2023
Entissar Amer, Egypt's first lady greeted Biden on the tarmac and was later scheduled to meet with President Abdel Fattah el-Sissi before visiting a technical school in the capital. Biden's spokesperson, Vanessa Valdivia, told The Associated Press last week that the first lady's visit to Egypt will also focus on U.S. investments that support education programs.
AMERICA LOVES TRUMP! WATCH HIM AT THE SOUTH CAROLINA V. CLEMSON GAME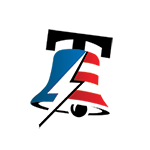 El-Sissi's government has overseen a wide-ranging crackdown on dissent since coming to power in 2013, jailing thousands of people. The government has targeted Islamist political opponents, pro-democracy activists, journalists, and online critics.
This tour marks Biden's first visit to the Middle East as first lady. She traveled to Namibia and Kenya in February.