This visit marks the third stage of his early-state tour, which started in New Hampshire and Iowa, essential states in the Republican primary race. The recent polls suggest a growing lead for former President Donald Trump over DeSantis.
A Yahoo News and YouGov poll unveiled a shift in voter preferences since early May. Trump's approval rate rose from 48% to 53%, while support for DeSantis dwindled from 28% to 25%. This update increased Trump's lead over DeSantis by eight percentage points, resulting in a 28% lead overall.
This dip in support for DeSantis is speculated to be linked to his campaign launch, which was riddled with technical problems on Twitter Spaces. His entry into the race, conducted via an online interview with Twitter owner Elon Musk, was marred by late commencement and continual disruptions as listeners were abruptly removed from the feed.
WATCH: VIVEK ANSWERING "GLOBALIZATION DID NOT LIVE UP TO ITS PROMISE"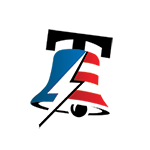 Despite these setbacks, the Governor's campaign is still demonstrating vigor. DeSantis has three scheduled events in South Carolina on Friday, and his super PAC, Never Back Down, has ramped up its activities in the state. The group is organizing weekend door-to-door canvassing and preparing a series of endorsements, according to a source familiar with the matter.
AMERICA LOVES TRUMP! WATCH HIM AT THE SOUTH CAROLINA V. CLEMSON GAME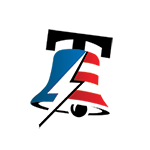 June 04, 2023
James Johnson, the co-founder of polling firm JL Partners, contends that DeSantis remains a viable contender for the Republican nomination despite current setbacks. His firm's data suggests potential volatility in Trump's substantial lead in the coming weeks.
NORTH KOREA'S NEW GUARD POSTS AND MILITARY SATELLITE LAUNCH ESCALATE TENSIONS ALONG BORDER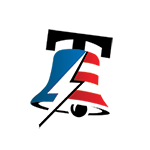 Even though DeSantis trailed behind Trump by 15 points in Iowa and 33 points in New Hampshire, approximately half of Trump's supporters identified DeSantis as their second choice, describing him as "strong" - the same adjective used for the former President.
REPUBLICAN NATIONAL COMMITTEE (RNC) FACES FINANCIAL PRECIPICE AHEAD OF 2024 ELECTION: CAN THE PARTY REBOUND?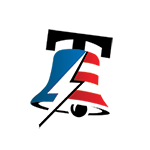 "Trump voters are not using the same insults that he is using at the rallies," Johnson remarked, suggesting Trump's attempts to tarnish DeSantis' reputation among Republican primary voters have not been successful.
Moreover, DeSantis outperformed Trump on the top three issues for Republican voters in New Hampshire: defeating Joe Biden in an election, competency, and standing up to 'woke' values.
BALLISTIC MISSILES LAUNCHED BY HOUTHIS NARROWLY MISS U.S. NAVY WARSHIP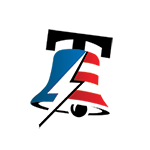 "Trump has so far failed to define DeSantis negatively in Republican primary voters' minds," said Johnson. "That is quite unique for a poll in which the other candidate has such a big lead."
Despite the poll numbers, Trump confidently dismissed DeSantis during a Fox News town hall with Sean Hannity on Thursday night, stating, "I think the one who is second has gone down so much and so rapidly that I don't think he's going to be second that much longer. I think he's going to be third or fourth."
THREE PALESTINIAN MEN INJURED IN BURLINGTON SHOOTING; AUTHORITIES INVESTIGATE POSSIBLE HATE MOTIVE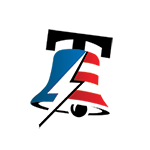 During the day, both politicians spent time challenging each other's capabilities. At his time in Iowa, Trump rebutted DeSantis's argument about his potential for two-term service by asking, "Who the hell wants to wait eight years?" Trump further emphasized that he would only need six months to overturn President Joe Biden's policies.
CHICAGO HIGH SCHOOL'S CONTROVERSIAL 'AFFINITY CLASSES' AIM TO BOOST MINORITY STUDENT SUCCESS THROUGH SEGREGATION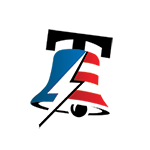 DeSantis subtly criticized Trump's past term in response, asking, "Why didn't he do it in his first four years?" Despite the current challenges, DeSantis's campaign remains undeterred, believing that the Florida governor still has a viable path to securing the Republican nomination.