However, the veteran actor appears not intent on retracing his steps to the stars. The trip, made possible by Jeff Bezos' Blue Origin spacecraft in 2021, had a profound emotional impact on Shatner, causing him to reflect on the fragility of our planet with a sense of despair.
The nonagenarian actor spoke to Fox News Digital: "What I experienced was not so much the flight into space, but my observation." His impressions painted a humbling picture of our planetary home, which he equated to a small rock suspended in a vast and indifferent universe. His poignant observation on the insignificance of our species in the grand scheme of the cosmos was as moving as it was sobering: "We are nothing, and that's what I saw. And what else I saw was the tragedy of the extinction of life."
WATCH: TENSIONS BUILD IN NYC BETWEEN BLACKS AND ILLEGALS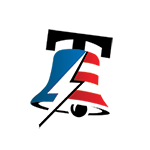 The flight's aftermath left Shatner grappling with deep emotions, particularly a profound grief for Earth. "The subject of ecology has interested me all my life," Shatner confessed. "I know a little bit more about it than most people, and I'm in deep grief for what's happening to the Earth, and it was exacerbated by being up in space."
WATCH RON DESANTIS ASKED ABOUT DIGITAL CURRENCIES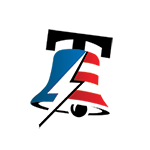 The seasoned actor expressed skepticism when confronted with the idea of humans colonizing Mars. The arduous journey to the red planet, fraught with hazards and unforeseen obstacles, appeared to Shatner an insurmountable challenge. He wondered, "You don't know what's flying around up there, and any one of those things would penetrate and be your destruction. I don't know how it's possible."
CHRIS CHRISTIE THINKS HE KNOWS WHO IS TO BLAME FOR THE RISE IN ANTI-SEMITISM AND ISLAMOPHOBIA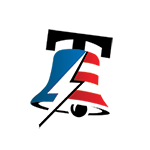 June 03, 2023
Reflecting on his enduring legacy in science fiction, Shatner expressed surprise at the profound cultural impact of "Star Trek." He acknowledged his good fortune, attributing his success to good health and luck, saying, "Well you know, I jocularly answered talent but really, it's luck. It's the luck of being healthy. I think that's the first thing." He continued, "I've never, you know, I've had things happen, but nothing debilitating over a period of time. So having the life force within me is probably mostly what it's all about."
PRESIDENT BIDEN'S 81ST BIRTHDAY SPARKS INTENSIFIED DEBATE ON COGNITIVE DECLINE: FORMER WHITE HOUSE PHYSICIAN ISSUES DIRE WARNING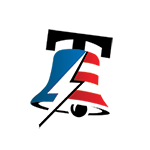 Shatner is set to helm a new show on FOX titled "Stars on Mars." This unique celebrity competition series will launch 12 well-known personalities into a simulation of Mars as they vie for the coveted title of the "brightest star in the galaxy."
ROSEANNE BARR'S BLUNT CRITIQUE OF PRESIDENT BIDEN'S FENTANYL CRISIS STRATEGY SPARKS SOCIAL MEDIA FIRESTORM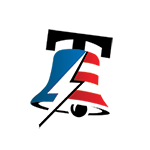 Among the celebrity participants are Tom Schwartz of "Vanderpump Rules," cycling legend Lance Armstrong, UFC champion Ronda Rousey, NFL star Richard Sherman, reality TV star Porsha Williams Guobadia, and former Super Bowl champion Marshawn Lynch. Others in the contest include actress Ariel Winter, comedian Natasha Leggero, actor Christopher Mintz-Plasse, Olympic figure skater Adam Rippon, singer Tinashe, and Bruce Willis' daughter, Tallulah Willis.
CONOR MCGREGOR SPARKS CONTROVERSY: DUBLIN'S IMMIGRANT-RELATED VIOLENCE ERUPTS AMIDST MMA CHAMPION'S FIERY COMMENTS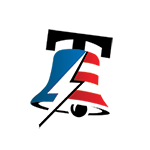 While admitting that real-life space travel remains out of reach for these celebrities, Shatner commended their bravery and determination. "You can expect great entertainment. It's really fun," he enthusiastically noted. "It's lighthearted. It's personable. People you will recognize are on it. They got eliminated for one reason or another, and a great bond forms between all the people."
WATCH: SHOCKING EXECUTION OF PALESTINIANS ACCUSED OF COLLABORATION WITH ISRAEL (WARNING: GRAPHIC VIDEO)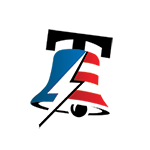 He further noted a deep camaraderie among the contestants, mentioning, "There's sincere emotion as people leave. There's a sincerity about them going, and there is a generosityof spirit that nobody would have thought of towards the end."
In a surprising turn, Shatner brought up the topic of his long-standing feud with fellow "Star Trek" alum George Takei. Their rivalry, publicly ongoing for several decades, is a well-known aspect of their shared "Star Trek" legacy. Recently, Takei claimed he experienced "zero gravity" longer than Shatner.
MOTHER OF DEREK CHAUVIN SPEAKS OUT ABOUT HIS PRISON STABBING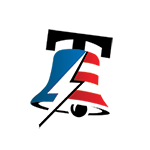 In a poignant response, Shatner extends sympathy towards Takei, saying, "Poor George is eaten up with jealousy for 60 years. I feel sorry for him." This public acknowledgment hints at Shatner's attempts to put aside their differences and extends an olive branch to his erstwhile co-star.
Despite his profound space experience, Shatner's extraterrestrial endeavors are not finished. While he may not physically venture into the cosmos again, he will continue to engage with the theme of space exploration, this time from the comforts of a television set. Shatner is all set to play the role of Mission Control in FOX's "Stars on Mars," promising viewers an engaging mix of competition and camaraderie set against a backdrop of interplanetary exploration.
The stars continue to hold a powerful allure for the legendary actor, who once navigated the fictional universe as Captain Kirk. Now, with his feet firmly planted on Earth, Shatner turns his attention to a new kind of space exploration – a reality TV show that taps into our collective fascination with the mysteries of the cosmos.
As the world prepares to see Shatner in a new role, the actor remains as vibrant and enigmatic as the universe he once traversed. His unique perspective on space, shaped by fiction, reality, and a dash of stardust, promises to make "Stars on Mars" a compelling watch.
This unique space race's launch date is June 5 on FOX. Even if Shatner does not plan to return to space, his influence, much like the enduring legacy of "Star Trek," continues to reach for the stars.