In an interview with the Babylon Bee, a parody site, Musk argued that comedy reveals hidden truths that people understand intuitively or explicitly. If a person's worldview is premised on a lie, they can no longer be funny because there is no revealed truth. Musk believes that this is why many liberals are not amusing. He said, "If there are so many no-fly zones that you have to avoid all the time, then there's nothing left to make fun about."
Liberal media sources and prominent journalists have often criticized Musk for his jokes on and off Twitter. Recently, Democratic Rep. Alexandria Ocasio-Cortez criticized Musk for allowing a parody account that made fun of her to exist on Twitter. She wrote, "FYI there's a fake account on here impersonating me and going viral. The Twitter CEO has engaged it, boosting visibility. It is releasing false policy statements and gaining spread. I am assessing with my team how to move forward. In the meantime, be careful of what you see."
WATCH: VIVEK ANSWERING "GLOBALIZATION DID NOT LIVE UP TO ITS PROMISE"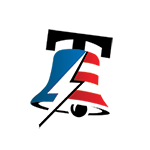 June 03, 2023
During the interview with Babylon Bee, Musk also took shots at National Public Radio (NPR), claiming that the outlet pulls its punches when critiquing the government due to its extreme dependence on government funding. NPR's account was labeled "state-affiliated media" earlier this month before Twitter changed the outlet's label to "government-funded media." Musk argued that if some media outlets are labeled state-affiliated, the title should be applied equally to all state-affiliated organizations in the West.
AMERICA LOVES TRUMP! WATCH HIM AT THE SOUTH CAROLINA V. CLEMSON GAME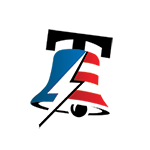 The Babylon Bee, which first posted its interview with Musk exclusively on Twitter, is another site criticized for using humor to confront leftist narratives on politics, culture, and religion. It was kicked off Twitter for eight months after it jokingly awarded its "Man of the Year" award for 2022 to Dr. Rachel Levine, who identifies as a transgender female. However, Musk reinstated the account after he completed his takeover of Twitter. Conservatives have praised the satire site for its humorous take on current events.