One of Masterson's victims, Jane Doe 1, spoke out for the first time since the conviction. In a statement to journalist Yashar Ali, she said, "This isn't about me. I just want people to do the right thing. Please tell the truth. Please tell the truth."
During the trial, it was claimed that Masterson's victims and their families had been subject to harassment by representatives of the Church of Scientology, of which Masterson is a long-time member. The Church denied these allegations to DailyMail.com, stating, "There is not a scintilla of evidence supporting the scandalous allegations that the Church harassed the accusers. Every single instance of supposed harassment by the Church is false, and has been debunked."
WATCH: VIVEK ANSWERING "GLOBALIZATION DID NOT LIVE UP TO ITS PROMISE"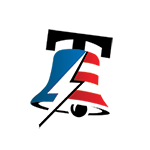 Masterson was convicted of raping two women at his Hollywood Hills home and was immediately denied bail and led to the cells in handcuffs. The jurors delivered their unanimous verdicts on the charges and deadlocked on a count that he raped a third woman between 2001 and 2003. All three women who accused him of rape testified that the reason they took so long to report him to the police was their fear of retribution from the Church of Scientology.
AMERICA LOVES TRUMP! WATCH HIM AT THE SOUTH CAROLINA V. CLEMSON GAME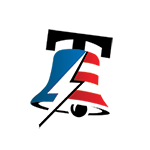 In its statement to DailyMail.com, the Church of Scientology said that bringing the religion into the rape trial was an "unprecedented violation of the First Amendment and affects the due process of every American." The statement said that referring to Masterson's religion in the trial was an effort by Deputy District Attorney Ariel Anson to "introduce prejudice and inflame bigotry." Anson's references to the Church during the prosecution were called "uniformly false."
SUSPECT IN SHOOTING OF THREE PALESTINIANS IN VERMONT ENTERS PLEA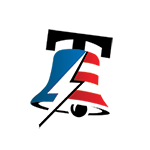 June 03, 2023
Leah Remini, a former Scientologist, responded to Masterson's conviction and labeled it a "relief" while praising the victims as heroes. The guilty verdicts on Wednesday came on the eighth day of jury deliberations. Jurors found him guilty of raping Jane Doe One and Jane Doe Two victims. On the third charge of raping Jane Doe Three, the jury was "hopelessly deadlocked" at eight in favor of guilty and four in favor of not guilty.
NORTH KOREA'S NEW GUARD POSTS AND MILITARY SATELLITE LAUNCH ESCALATE TENSIONS ALONG BORDER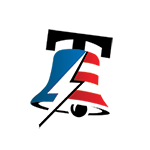 Remini is an outspoken critic of Scientology and was in court during Masterson's rape trial. She called the conviction a "relief" and praised the women for seeking justice despite the "attacks and harassment from Scientology and Danny's well-funded legal team." She promised that more accountability would come from the Church's leadership.
REPUBLICAN NATIONAL COMMITTEE (RNC) FACES FINANCIAL PRECIPICE AHEAD OF 2024 ELECTION: CAN THE PARTY REBOUND?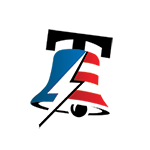 "The women who survived Danny Masterson's predation are heroes," Remini wrote on Instagram. "They soldiered on, determined to seek justice. While it is up to them to decide whether they are satisfied with this verdict, I am relieved that Danny Masterson is facing some justice after over 20 years of brutal sexual violence with no criminal consequences."
THREE PALESTINIAN MEN INJURED IN BURLINGTON SHOOTING; AUTHORITIES INVESTIGATE POSSIBLE HATE MOTIVE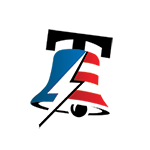 She addressed the third woman following the jury's split decision on a third charge of rape and said, "I know Danny raped you; I know that Scientology tried to destroy you. However, this case would not have moved forward and resulted in two guilty verdicts if it were not for you. I am sorry you didn't receive a guilty verdict on your charges; you deserved one. But please never forget that justice would not have been served were it not for you."
CHICAGO HIGH SCHOOL'S CONTROVERSIAL 'AFFINITY CLASSES' AIM TO BOOST MINORITY STUDENT SUCCESS THROUGH SEGREGATION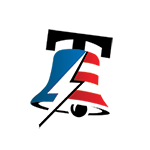 Remini hit out at Scientology officials, including leader David Miscavige, and claimed they obstructed justice in the case. She added, "Although Scientology and its leader, David Miscavige, were not formal defendants, they played a significant role in obstructing justice in this case and other instances of sexual violence. Scientology officials, civilian Scientologists, and their proxies have conspired to silence victims and intimidate witnesses for decades. This case is just the beginning of our plan to hold them accountable."
SENATOR TOM COTTON CALLS FOR 'MASSIVE RETALIATION' AGAINST IRAN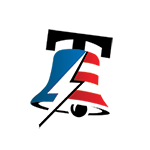 Masterson looked stunned as jurors delivered their unanimous verdicts on two of the three charges, and his wife, Bijou Phillips, broke down in tears. She was inconsolable as he was handcuffed, and Judge Charlaine Olmedo ordered her to "maintain her composure" – or go outside. Immediately after the judge announced she was remanding the actor, a sheriff's bailiff pulled his arms behind his back and handcuffed him.
TOP PROSECUTOR DECLARES 2024 RUN FOR PENNSYLVANIA ATTORNEY GENERAL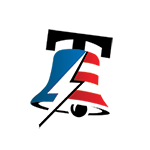 Masterson's attorney, Philip Cohen, argued his client should be allowed to remain on bail, wearing an electronic monitor and being kept on 24-hour house arrest. But Judge Olmedo rejected his request, saying Masterson's offenses were "serious and violent felonies" and called him a "potential flight risk." Reinhold Mueller, the deputy District attorney, told the court that he agreed with Judge Olmedo's decision to revoke Masterson's bail, echoing her comment and saying, "These were serious and violent offenses."
RUSSIAN-ISRAELI HOSTAGE RECOUNTS DARING ESCAPE FROM HAMAS CAPTIVITY AMIDST GAZA CHAOS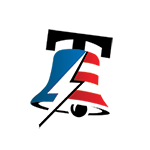 On the charge of raping Jane Doe 3 – which jurors remained hung on – the judge asked: "if there is any reasonable possibility of arriving at a verdict." The female jury members replied that they had exhausted all possibilities and could not reach a unanimous decision. The judge declared a mistrial on that charge, and the prosecution has not announced whether they will seek a retrial.
U.S. BORDER PATROL'S TUCSON SECTOR SHUTS DOWN SOCIAL MEDIA AMID UNPRECEDENTED SURGE IN MIGRANT CROSSINGS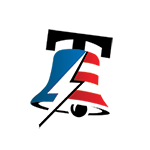 Masterson faces up to 45 years in prison if he is sentenced to the maximum penalty for his two rape convictions. His sentencing hearing is scheduled for September 2021. The actor has denied all allegations of rape and has maintained his innocence throughout the trial.
TOP GOP DONOR GIVES HIS PLEDGE TO DONALD TRUMP IN 2024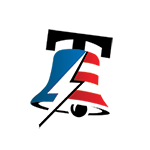 The case has brought renewed attention to the Church of Scientology and its alleged history of covering up sexual abuse and harassment. Several former members have come forward with their own stories of abuse and intimidation at the hands of the Church. The organization has denied all allegations of wrongdoing and has accused its critics of spreading lies and misinformation.