This decision was made in response to Florida's Protection of Children Act (SB 1438), introduced by Republican Governor and GOP presidential nominee Ron DeSantis. The convention announced on Wednesday that it would only admit attendees who are at least 18 years old, a decision made after careful consideration of the state's recently amended law.
The statement from Megaplex explained, "After reviewing Florida SB 1438 it has been decided that for legal reasons and protection of our attendees, our venue, and the overall convention, Megaplex 2023 attendees must be 18 years of age at the time of registration pickup." The underlying intention of the law is to prevent minors from attending adult live performances, a term the state defines as presentations involving nudity, sexual conduct, or specific sexual activities in front of a live audience.
WATCH: TENSIONS BUILD IN NYC BETWEEN BLACKS AND ILLEGALS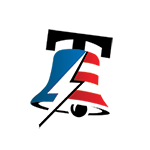 This decision was criticized by media outlets such as Rolling Stone, which disparaged Governor DeSantis for robbing the pleasure of activities they deemed innocent. The magazine's senior writer, E.J. Dickson, wrote, "Florida Gov. and GOP presidential nominee Ron DeSantis has successfully sucked the pleasure out of many of life's little joys, from drag brunches to Disney adult TikTok. And thanks to the passage of SB 1438, or the Protection of Children Act, DeSantis may now be bringing the ax down on furries."
REVEALING THE FACES OF FREEDOM: IDENTITIES RELEASED FOR SECOND BATCH OF FREED ISRAELI HOSTAGES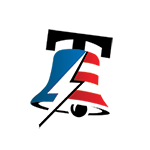 Megaplex's decision to restrict minors stems from the possible interpretation of their event as an adult live performance. This stance received considerable backlash as many assert that the "furry" fandom is not inherently sexual, instead focusing on anthropomorphized creatures' artistic and creative expression. Rolling Stone echoed this viewpoint by stating that furries were not, by default, linked to sexual activity.
WATCH RON DESANTIS ASKED ABOUT DIGITAL CURRENCIES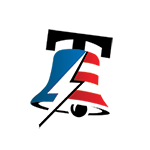 May 30, 2023
"While it is true that there is a segment of furrydom that does treat it as a kink, it is not a representation of the wider community, and many furries do not view their interest in anthropomorphized creatures as sexual at all," E.J. Dickson wrote. "Though many conventions do cater to the NSFW aspects of the furry fandom, they typically save such programming for later at night to ensure the rest of the con is family-friendly, or cordon off adult vendors so they are not in full view of other attendees."
GROWING APATHY: WOULD AMERICANS ANSWER THE CALL TO DEFEND THEIR COUNTRY IN A MAJOR WAR?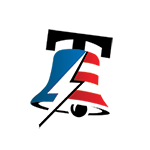 The author referenced the owner of furry adult toy company Lycantasy, a transgender furry, who agreed with Megaplex's response to the law, despite the personal decision to forgo this year's convention.
Dickson also touched on the inclusion that the "furry fandom" offers, suggesting that the community provides a haven for marginalized groups, including neurodivergent individuals and members of the LGBTQ community. She stated, "Over the past few years, children have increasingly been gravitating toward the fandom for this reason, as Rolling Stone has previously reported."
MYSTERIOUS SURGE IN HAIR LOSS GRIPS NORTH KOREA: CHEMICALS, INFECTIONS, AND MILITARY CAPS BLAMED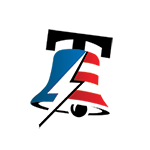 This sentiment was mirrored by the founders of Moms of Furries, who expressed their dismay at the prospect of young furries losing a vital space for connection due to the convention's new age restriction.
Despite the controversial new policy, Megaplex's leadership remains hopeful that the age restrictions may be temporary, stating, "It is our hope that this change is temporary and that we can welcome members of all ages back next year." Despite this challenging decision, they further reassured that the organization is exploring alternatives to engage all age groups and their families.
CHRIS CHRISTIE THINKS HE KNOWS WHO IS TO BLAME FOR THE RISE IN ANTI-SEMITISM AND ISLAMOPHOBIA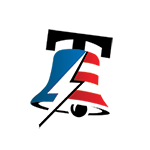 The convention, set to take place at the Hyatt Regency in Orlando from September 15 to 17, offers a variety of programs for its adult participants. Per their 2022 schedule, late-night events are typically designed for attendees aged 18 and older. Additionally, a few daytime sessions cater to the broader community, with events such as "How to Be Queer," "Babyfur/Kidfur Meet Up," and "Transgender Furs Meet & Greet." These initiatives align with Megaplex's stated commitment to offering a diverse, inclusive experience for all members of the furry fandom.
BBC EDITOR DEFENDS CONTROVERSIAL GAZA HOSPITAL REPORTING AMIDST MEDIA BACKLASH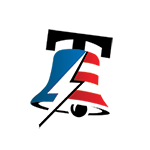 The convention has seen a rising popularity among the youth, primarily credited to the emergence of furry influencers on social media platforms like TikTok. The Pittsburgh-based conference, Anthrocon, revealed that in 2019, 16% of their attendees were under 19, indicating a significant youth presence within the community. With recent legislative developments in Florida, the impact on the furry fandom, especially the younger cohort, is yet to be fully realized.
PRESIDENT BIDEN'S 81ST BIRTHDAY SPARKS INTENSIFIED DEBATE ON COGNITIVE DECLINE: FORMER WHITE HOUSE PHYSICIAN ISSUES DIRE WARNING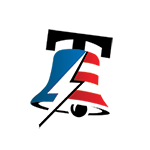 Dickson reported, "The rise of furry influencers on platforms like TikTok has led to the fandom becoming increasingly popular among young people, with the Pittsburgh-based conference Anthrocon reporting that 16 percent of its attendees in 2019 were under the age of 19."
ROSEANNE BARR'S BLUNT CRITIQUE OF PRESIDENT BIDEN'S FENTANYL CRISIS STRATEGY SPARKS SOCIAL MEDIA FIRESTORM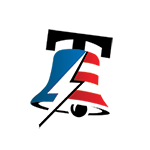 Though the impact of SB 1438 is still a contentious issue, with critics arguing it infringes upon the rights of minors to engage in creative and inclusive communities, the voices of organizations like Megaplex and their responses to the law provide an essential perspective. As we await further developments, the 2023 convention will undoubtedly serve as a significant test for the furry community in the face of these legislative changes.
HOW IS 3D-SCANNING TECHNOLOGY UNRAVELLING THE MYSTERY OF DEADLY NIAGARA FALLS BORDER CRASH?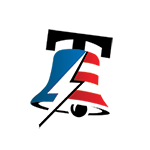 Megaplex declined to comment when approached by Fox News Digital. As 2023 unfolds, the furry community, along with their supporters and critics, will closely watch how the convention navigates its new adult-only policy and how these changes will shape future discussions around inclusivity and the freedom to express unique identities.