Speaking to Fox News host Maria Bartiromo, McCarthy emphasized that Congress has the right to oversee the FBI and that the House Oversight Committee has requested to see the document in question.
According to McCarthy, Assistant Director of the FBI's Office of Congressional Affairs Christopher Dunham has not yet acknowledged whether he has the document or provided it to the committee.
"I explained to the director that we will do everything in our power, and [that] we have jurisdiction over the FBI - that we have the right to see this document," McCarthy said. "I believe, after this call, we will get this document."
The FD-1023 form reportedly reveals President Biden's alleged business dealings with "a foreign national relating to the exchange of money for policy decisions," as stated by Chairman of the House Oversight Committee James Comer (R-Kentucky) and committee member Chuck Grassley (R-Iowa).
WATCH: VIVEK ANSWERING "GLOBALIZATION DID NOT LIVE UP TO ITS PROMISE"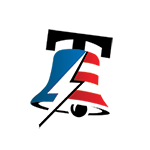 May 23, 2023
Dunham responded to the subpoena by stating that the existence of the document would establish little beyond the fact that a confidential human source provided information and the FBI recorded it. "The FBI regularly receives information from sources with significant potential biases, motivations, and knowledge, including drug traffickers, members of organized crime, or even terrorists," he added.
AMERICA LOVES TRUMP! WATCH HIM AT THE SOUTH CAROLINA V. CLEMSON GAME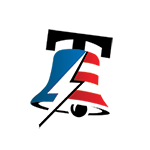 Comer fired back, arguing that "It's clear from the FBI's response that the unclassified record the Oversight Committee subpoenaed exists, but they are refusing to provide it to the Committee." He also criticized the FBI for failing to inform the committee about what it did to investigate the allegations. "The FBI's position is 'trust, but you aren't allowed to verify.' That is unacceptable," Comer said.
McCarthy did not disclose when he expects to receive the documents. However, he remains confident that the House Oversight Committee will obtain the FD-1023 form and substantiate the whistleblower's claims.