Supreme Court Justice Elena Kagan sent her colleague Sonia Sotomayor up in flames Thursday regarding a court opinion in a case addressing the fair use doctrine. According to Blaze News, Kagan delivered a knockout punch.
The case revolves around photographer Lynn Goldsmith, artist Andy Warhol, and singer Prince. Blaze News says after the pop singer died in 2016, "photographer Lynn Goldsmith learned that Andy Warhol had used an image she took of the pop legend in 1981 as the basis of his famous 'Prince Series' of portraits. Warhol had licensed her image under 'artistic reference' guidelines."
When Prince died, a commemorative magazine about the pop legend was published by Conde Nast. The magazine used one of Warhol's portraits on the cover. Conde Nast paid the Andy Warhol Foundation for the art and not Goldsmith. She sued. The Supreme Court ruled in Goldsmith's favor in a 7-2 decision. In simple terms, the court agreed Goldsmith's copyright had been violated.
WATCH: VIVEK ANSWERING "GLOBALIZATION DID NOT LIVE UP TO ITS PROMISE"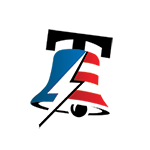 Sotomayor wrote the majority opinion, which wielded several direct punches at Kagan, who penned the dissenting opinion. According to Blaze News, it appeared Sotomayor put on her boxing gloves and took more than a few argumentative swings at Kagan instead of interacting with the arguments made by the plaintiff and the respondent.
AMERICA LOVES TRUMP! WATCH HIM AT THE SOUTH CAROLINA V. CLEMSON GAME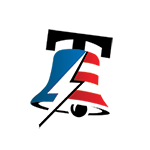 May 21, 2023
Things got testy when Sotomayor accused Kagan of using "sleight of hand" to ignore the central issues in the case while drawing "a false equivalence" to make her argument. According to Sotomayor, Kagan "misses the forest for a tree."
SUSPECT IN SHOOTING OF THREE PALESTINIANS IN VERMONT ENTERS PLEA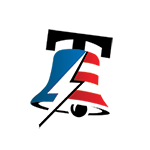 Sotomayor didn't let up on her rhetoric, saying, "The result is a series of misstatements and exaggerations, from the dissent's very first sentence to its very last."
Not to be outdone, Kagan responded in kind by adding a footnote to the beginning of the dissenting opinion saying, "As readers are by now aware, the majority opinion is trained on this dissent in a way majority opinions seldom are. Maybe that makes the majority opinions self-refuting? After all, a dissent with "no theory" and "[n]o reason" is not one usually thought to merit pages of commentary and fistfuls of comeback footnotes."
BALLISTIC MISSILES LAUNCHED BY HOUTHIS NARROWLY MISS U.S. NAVY WARSHIP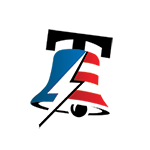 Kagan went on to explain she would not attack Sotomayor's opinion. Instead, she will rely on her arguments and ask readers to refer to and read the majority's opinion as they read her dissenting opinion, then decide for themselves if it passes muster.
Kagan said, "I'll take my chances on readers' good judgment."