Speaking on CNN, Secretary Yellen was asked if Americans were ready for higher gas prices yet again. She admitted in the interview that it was a risk and did nothing to calm fears that a massive spike in oil prices may hit the entire country this winter. If that is to be the case, Americans may suffer even more than they already have due to the ever-rising price of gasoline during the Biden Administration.
The United States, Japan, Germany, Britain, France, Italy, and Canada are all working with the EU to implement a price cap on Russian oil. The goal is to impose sanctions on Russian oil in response to the Russian invasion of Ukraine earlier this year. The EU is slated to completely stop buying oil from Russia for the most part by this winter.
WATCH: SENATOR BLACKBURN HUNTING AFTER EPSTEIN'S FLIGHT LOG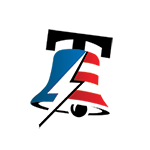 September 14, 2022
Already, Russia has been toying with supply as they claimed there were "mechanical issues" on the Nord Stream pipeline that supplies a significant amount of oil to Germany and other European countries. This caused the Russians to shut down the pipeline for the foreseeable future. That has already put a pinch on EU countries as they suffer an energy crisis due to this conflict.
WATCH VIVEK RAMASWAMY TALKING TO FORMER FBI AGENTS ON HIS IOWA CAMPAIGN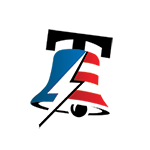 Russian President Vladimir Putin called the idea of freezing sales of Russian oil a "stupid idea," and he stated that he would freeze Europe if such an idea were implemented. It will only be a matter of months before this economic war back and forth begins to take shape.