The Washington State law, passed in 1972, indicates ad sellers "must disclose the name and address of political ad buyers, and metrics such as the total number of ad views generated," the Seattle Times reported. Attorney General Bob Ferguson's office has sued Facebook more than one time.
Judge North granted Ferguson's motion for judgment against Facebook. The action was initially filed in July, making claims of multiple violations, according to the Attorney General's office in a press release. Following Friday's hearing, Ferguson stated, "On behalf of the people of Washington, I challenge Facebook to accept this decision and do something very simple - follow the law."
WATCH: SENATOR RUBIO WANTED THIS ON CAMERA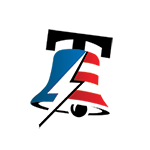 Repeated objections by Facebook indicated the law is an "outlier" that "unduly burdens political speech."
Facebook suggested the law is "virtually impossible to comply with." In court, the judge rejected the company's arguments, noting that it did not prove it was unable to comply with the law. He said, "This is clearly a very appropriate subject for disclosure, and the law is very constitutional." Violations of the law in such matters can potentially garner penalties up to $10,000 per violation.
WATCH: A PATRIOT COMES TO PROTEST AND PRO-PALESTINIANS ARE TRYING TO STEAL HIS AMERICAN FLAG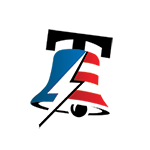 The Attorney General's office claimed that, since 2018, Facebook had committed hundreds of violations.
If law violations are intentional, the fee demanded can be tripled. Additionally, in 2018 and 2020, Facebook faced lawsuits for not disclosing campaign advertising records. Friday's summary judgment was part of the 2020 charges as the company, according to The Olympian, "continued to run Washington political ads without maintaining the required information." Fees ordered to be paid by Facebook after the 2018 lawsuit totaled $238,000.