Ocasio-Cortez, one of the most progressive lawmakers in the House and is the source of causing a constant uproar, represents New York's 14th Congressional District. Her uncontested primary was a rubber stamp from her deep blue District for her third bid.
Although she was uncontested, Ocasio-Cortez has been a supporter of primary elections, slamming a system in New York that she has said leaves too many races uncontested.
Ocasio-Cortez's path to renomination was smoother than other House Democrats this cycle, including fellow members of the so-called "Squad" of progressives.
WATCH: SENATOR BLACKBURN HUNTING AFTER EPSTEIN'S FLIGHT LOG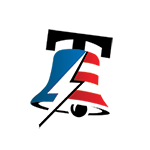 Rep. Ilhan Omar (D-MN) was barely re-elected in Minnesota's 5th District earlier this month following a primary challenge from a centrist Democrat who slammed her for supporting a measure to defund the police in Minneapolis. The narrow margin of victory could strengthen other potential primary challengers to Omar in the safe blue district, some Minnesota political analysts told the Washington Examiner this month.
WATCH VIVEK RAMASWAMY TALKING TO FORMER FBI AGENTS ON HIS IOWA CAMPAIGN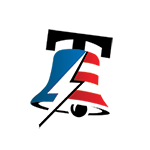 Fellow Squad member Rep. Cori Bush (D-MO) also faced a primary fight from a more moderate Democrat, state Sen. Steve Roberts, but acquired renomination by a much bigger margin than Omar and is expected to be reelected to Congress in the heavily Democratic St. Louis-area 1st Congressional District.
ELON MUSK TO RUN POLL ON REINSTATING ALEX JONES ON X: GLOBAL TOWN SQUARE OR CONTROVERSIAL MOVE?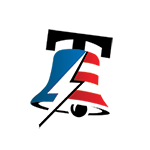 Ocasio-Cortez's fellow New York Democratic Rep. Mondaire Jones faces a more challenging path to renomination Tuesday after the Empire State's messy redistricting revolution.
Jones, who currently leads New York's 17th District, chose to seek reelection in the new 10th District rather than face a member vs. member primary against Rep. Sean Maloney (D-NY), chairman of House Democrats' campaign arm, in his current district or against ally Rep. Jamaal Bowman (D-NY) in another nearby district.
NEW YORK CITY MAYOR ERIC ADAMS' APPROVAL RATINGS HIT RECORD LOW AMID IMMIGRATION CRISIS AND SCANDALS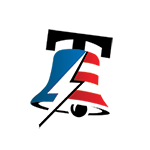 Jones followed rival Daniel Goldman, who served as Democrats' lead counsel during then-President Donald Trump's first impeachment proceedings, with 90% of the vote counted Tuesday night. The 10th District race was not yet called as of 10:20 p.m.
GRIDLOCK PERSISTS AS DEMOCRATS AND REPUBLICANS CLASH OVER SOLUTIONS TO ONGOING MIGRANT CRISIS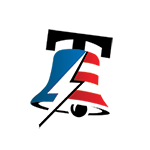 The U.S. Capitol Police arrested several Democratic lawmakers, including Reps. Carolyn Maloney (D-NY), Nydia Velazquez (D-NY), Jackie Speier (D-CA), Bonnie Watson Coleman (D-NJ), Ilhan Omar (D-MN), Rashida Tlaib (D-MI), and Alma Adams (D-NC), at a demonstration of a recent Supreme Court ruling that overturned its previous ruling in Roe v. Wade.
CONGRESSMAN'S FESTIVE TROLL: REP. MIKE COLLINS' CHRISTMAS DISPLAY TAKES AIM AT HUNTER BIDEN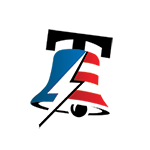 Later Tuesday, in an email to proponents, Alexandria Ocasio-Cortez for Congress wrote, "Alexandria was just arrested by Capitol Police outside the Supreme Court during an abortion rights demonstration. Rush a $3 contribution to abortion access groups right now to show Congress we stand with AOC and #WeWontBackDown."