Senior White House adviser for public engagement, Trey Baker, aided in leading the administration's attempts to court black voters, a crucial segment of the President's base, throughout the 2020 presidential election. He further worked as the go between the White House and Biden's black base, according to Bloomberg.
Baker is one of Biden's longest-serving aides and departed the administration on Monday to work for the law firm Barnes & Thornburg.
WATCH: SENATOR RUBIO WANTED THIS ON CAMERA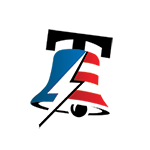 "He had to handle some hot potatoes," Reverend Al Sharpton, a famed civil rights leader, announced in a telephone interview with Bloomberg, referring to the race-related riots after the death of George Floyd, who died after a police officer knelt on his neck for several minutes. "Trey was the real connection between civil-rights leadership, the White House and the campaign."
WATCH: A PATRIOT COMES TO PROTEST AND PRO-PALESTINIANS ARE TRYING TO STEAL HIS AMERICAN FLAG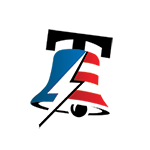 The news came soon before word got out that Biden's bodyman and personal aide, Stephen Goepfert, will leave the White House and head to the Department of Transportation at the end of the week.
"From the campaign to the White House, Stephen Goepfert has been by my side," Biden announced in a statement, according to CNN. "In moments big, small, and extraordinary, he's been a trusted and loyal confidant who everyone counts on and who always delivers. Jill and I will miss Stephen, but we're proud that he will continue to serve the American people in his new role in the Biden-Harris administration as he continues his career in public service."
READ THE LETTER: HARVARD BILLIONAIRE ALUM SAYS SCHOOL HAS 'LOST ITS WAY' AND SHOULD NOT GIVE IN TO 'RADICAL LEFT-WING' FACULTY MEMBERS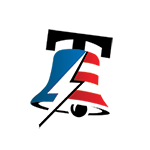 Goepfert, the first openly gay personal aide to a president, has probably spent more time by the president's side than any other White House aide since his 2020 presidential campaign, CNN reported, describing him as a "key cog" on Biden's team.
WATCH: CITY OF LOS ANGELES TERMINATED 22 YEAR VETERAN FIREFIGHTER PARAMEDIC OVER HIS CONTROVERSIAL STANCE (VIDEO)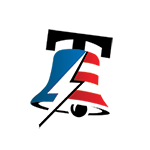 Goepfert and Baker are two of many White House employees to depart the administration in recent months: White House Rapid Response Director Mike Gwin and Press Assistant Michael Kikukawa both headed to the Treasury Department, while Assistant White House Press Secretary Vedant Patel is now a deputy spokesperson at the State Department.
AVOIDING THE MOUSE TRAP: SHOCKING NEW REPORT SHOWS JUST HOW DEEP DISNEY'S TAX PERKS GO OVER 50 PLUS YEARS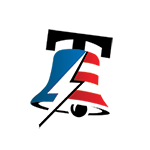 White House Press Office Chief of Staff Amanda Finney went to the Energy Department in June, and Symone Sanders, the former chief spokesperson for Vice President Kamala Harris, now hosts a show at MSNBC — where former White House Press Secretary Jen Psaki likewise headed.
THIS UNLIKLEY BUNCH ARE ON TIME MAGZINE'S 2023 PERSON OF THE YEAR LIST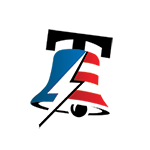 "You're literally at the border of where the President's privacy and public duties sit -- you have to have the right touch and right skill set," Steve Ricchetti, the longtime Biden aide and confidant who serves as counselor to the President, told CNN. "Stephen has had the ability and the willingness to help the President navigate everything he did throughout the day. That ends up being a critical role."