"The U.S. ... must not arrange for Pelosi to visit the Taiwan region," Chinese Defense Ministry spokesman Senior Col. Tan Kefei said Tuesday. "Should the U.S. side insist on doing otherwise, the Chinese military will never sit idl[y] by and will certainly take strong and resolute measures to thwart any interference by external forces and secessionist attempts for 'Taiwan independence' and firmly defend China's national sovereignty and territorial integrity.
That statement follows a series of public warnings against the prospective journey, which Chinese Communist officials condemn as a violation of their claim to sovereignty over the island Democracy. The ostentatious hostility presents Pelosi and U.S. officials with a notable choice between a crisis that Pentagon officials want to avoid and public acquiescence to Beijing's threats — an offensive menu of options, notwithstanding the fact that Pelosi's travel plan "hasn't been announced yet," as U.S. officials have emphasized.
WATCH: MORE VIOLENT PROTESTORS IN NYC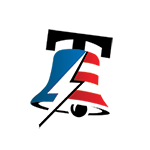 "And frankly, that kind of rhetoric is unnecessary and uncalled for," John Kirby, the White House National Security Council coordinator for strategic communications, said Tuesday in response to the Chinese Defense Ministry's remonstrance. "And there's no trip to speak to, and rhetoric of that kind only escalates tensions ... so we find that unhelpful and, certainly, not in the least necessary given the situation."
COP28 NEWS: BIDEN AIMS TO SLASH 'SUPER POLLUTANT' EMISSIONS AND LEAD GLOBAL CLIMATE ACTION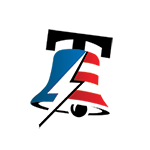 Unhelpful is possibly the goal. Chinese Communist officials have denounced U.S. political and military support for Taiwan as a violation of their "One China Principle," but the Biden administration, like Donald Trump's before him, has signaled political support for Taipei while racing to strengthen the island's military against the possibility that the Chinese Communist regime would try to subjugate Taiwan. That dynamic has given grounds to back-channel signals to American experts, delivered by a former Chinese official, that Beijing is itching for a confrontation on the scale of the third Taiwan Strait crisis in 1996.
WATCH: SEN JOSH HAWLEY ADDRESSING BIDEN ADMIN CONSTANTLY VIOLATING FREEDOM OF SPEECH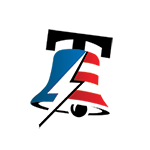 "There's a view in Beijing that it might be necessary to have a crisis to demonstrate China's seriousness on Taiwan issues to the United States," the American Enterprise Institute's Zack Cooper told the Washington Examiner.
Then-Speaker Newt Gingrich visited Taiwan the year after a show of U.S. naval power ended the 1996 crisis. China may take the current controversy as an opportunity to attempt to reverse that precedent and set new limits on U.S. government engagement with Taiwanese officials.
GREG GUTFELD DEFENDS ELON MUSK AND UNLEASHES A BOLD MESSAGE ON FREE SPEECH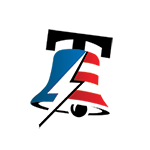 "Given the misstep by the White House in openly signaling disagreements within the administration about the speaker's planned visit, it gives the impression that the U.S. could be deterred into preventing officials, even ones from the legislative branch, from traveling to Taiwan. This would be a dangerous precedent to set," Global Taiwan Institute Executive Director Russell Hsiao told the Washington Examiner.