Politico states that of likely voters in 2024, "the former president led Biden in Arizona by 8 percentage points, Georgia by 3 points, Michigan by 12 points, Pennsylvania by 6 points and Wisconsin by 10 points." The poll noted that 600 likely voters were surveyed in each state.
The poll highlights that if Trump were to run again, the 73 electoral votes from those states would put him back in the White House, which would make him only the second president in history to regain his position after losing an election.
WATCH: MORE VIOLENT PROTESTORS IN NYC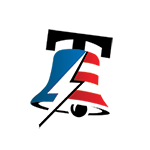 Breitbart's John Nolte, who commented on the poll, acknowledges, "one thing Trump should look at, and look at very closely, is how he is doing so much better on the issues that matter to voters than he is in winning their support. If you're up double digits over your opponent on the economy in, say, Georgia, but only ahead by three points, you have to ask yourself why."
COP28 NEWS: BIDEN AIMS TO SLASH 'SUPER POLLUTANT' EMISSIONS AND LEAD GLOBAL CLIMATE ACTION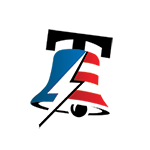 Nolte also adds, "and this is where Trump's weaknesses come to the fore, his sometimes off-putting personality. Through much of his presidency, he was, without question, victim to a corrupt media funded with billions and billions of corporate dollars used to manufacture lies, turmoil, and tension. But all too often, he contributed to this, made it worse, and wore out his welcome with a public exhausted by the unceasing drama and un-presidential ugliness."
WATCH: SEN JOSH HAWLEY ADDRESSING BIDEN ADMIN CONSTANTLY VIOLATING FREEDOM OF SPEECH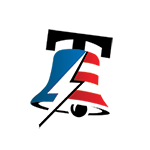 Nolte highlights that the former president's success is mainly dependent on his self-analysis and whether he decides to put forth his best characteristics which would lead him to the presidency or risk letting the "petty, self-involved" parts himself lose it.
GREG GUTFELD DEFENDS ELON MUSK AND UNLEASHES A BOLD MESSAGE ON FREE SPEECH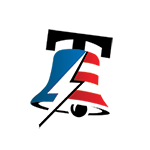 The poll, conducted by Fabrizio, Lee & Associates, surveyed 600 likely 2024 voters each in Arizona, Georgia, Michigan, Pennsylvania, and Wisconsin from Nov. 11 to 16. It had a 95% confidence level and maintained a margin of error of ±4.00 percentage points.
NORTH KOREA ISSUES WARNING: ANY INTERFERENCE WITH MILITARY SPY SATELLITE WILL BE AUTOMATIC DECLARATION OF WAR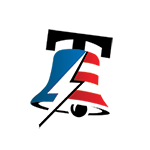 As Trump builds out a presidential campaign in waiting, his team is focusing on an electoral strategy that relies on recapturing the five states that flipped to Joe Biden in 2020.
The five states — Arizona, Georgia, Michigan, Pennsylvania and Wisconsin — delivered a total of 73 electoral votes in 2020, enough to produce a decisive Electoral College victory for Biden. Since then, Trump has held four rallies, endorsed dozens of candidates and played a key role in shaping contests that could put his allies in top offices in those states in 2024.