These facts would supply evidence that scientists could use to show that our planet is getting quickly warmer.
Such a graph would look much like a hockey stick.
But weather hasn't always cooperated with the climate-alarmist version of events. And when temperatures don't cooperate with climate hysteria, too often we find climate alarmists manipulating data. History — even recent history — gets changed to reflect what should be happening according to those "in the know."
Geologist Tony Heller, however, isn't one to rely on what the mainstream media and climate scientists tell us is happening. Being a scientist, Heller is keen on reporting facts instead of hysteria. And Heller is telling us that global temperature data is being manipulated before our very eyes.
WATCH: ISIS-K TAKES OVER AFGHANISTAN AS TALIBAN STRUGGLES
WATCH: ISIS-K TAKES OVER AFGHANISTAN AS TALIBAN STRUGGLES
According to Heller, NASA has manipulated historical temperature data to show a dramatic increase in temperature, especially since the year 2000.
Comparing NASA charts from the years 2000, 2017, and 2019, Heller shows data has been manipulated multiple times since the year 2000. Heller shows, with NASA's own data, that the space agency has been adjusting temperatures from the past — temperatures from as long ago as the mid-1800s — downward, while adjusting current-day temperatures upward, and those changes are responsible for most of the claimed global warming during that time. In the year 2000, historical data showed a .5 degree Celsius increase from the mid-1800s to the year 2000. In 2017,the same agency's historical temperature data showed a 1.5C increase and just two years later a 2.0 C increase. In each of those time frames, older temperatures are pushed slightly downward.
WATCH: POMPEO WARNS AMERICAN ALLIES THAT BIDEN MIGHT NOT STEP UP IN TIME OF NEED
WATCH: POMPEO WARNS AMERICAN ALLIES THAT BIDEN MIGHT NOT STEP UP IN TIME OF NEED
The 2017 to 2019 rise in temperature is especially confusing when you add the fact that satellite temperature data shows a global decrease in land temperature for the last two years. As well, satellite data adds to the case of fraud in another way: According to satellite data, since the year 2000, land temperatures have increased by .2 degrees Celsius, but NASA's latest chart says that temperatures increased by 1.5 degrees Celsius since 2000. So more than 80 percent of the change in temperature since the year 2000 is the result of temperature data manipulation.
TEXAS ABORTION BAN GETS ANOTHER SHOT FROM COURT OF APPEALS
TEXAS ABORTION BAN GETS ANOTHER SHOT FROM COURT OF APPEALS
"They've quadrupled warming mainly by cooling past temperatures and warming present temperatures," Heller said in a video released on Monday.
Moreover, the entire Medieval Warm Period has disappeared. The Medieval Warm Period, which has lots of scientific and historical evidence to show it happened — and which was prominent in a 1990 IPCC graph — has been adjusted out of existence. Climate alarmists can't have a Medieval Warm Period, since it casts so much doubt on the current theory that man is causing a current upward temperature swing. The Medieval Warm Period occurred before man could reasonably blamed for it. That's why in 1999 when Michael Mann released his infamous "hockey stick graph," the Medieval Warm Period was suddenly gone. Thus did Mann create a non-existent global-warming "tipping point" based on CO2, starting in the late 19th century.
COURT PACKING ISSUES FORCE CONSERVATIVES OFF BIDEN COMMITTEE
COURT PACKING ISSUES FORCE CONSERVATIVES OFF BIDEN COMMITTEE
"If we had high temperatures when CO2 was low, that would indicate that other factors in the climate are much stronger than carbon dioxide," Heller pointed out.
The CO2 tipping point farce goes beyond Michael Mann's skullduggery. A 2006 statement by Dr. David Deming revealed that as early as 1995 scientists were facing pressure to "get rid of" the Medieval Warm Period. "I had another interesting experience around the time my paper in Science was published. I received an astonishing e-mail from a major researcher in the area of climate change. He said, "We have to get rid of the Medieval Warm Period," Deming told the U.S. Senate Committee on Environment and Public Works.
DESANTIS HAS A LAWSUIT READY FOR BIDEN
DESANTIS HAS A LAWSUIT READY FOR BIDEN
(Interesting side note: When you click on the link to Deming's 2002 testimony, the browser says, "Page cannot be found." Question: Has it been purged, and if so, why?)
"When you're willing to manipulate data you can show any result you want, and they wanted to show warming," Heller concluded.
British economist Ronald Coase once quipped, "Torture the data, and it will confess to anything." While Coase's quote was about economics, it definitely applies to natural science as well. As Heller's well-researched charts show, today's climate-alarmist scientists are more than willing to "torture" the data to achieve their desired results.
There are several examples of doctored historical temperature data. Besides NASA, we know that the National Oceanic and Atmospheric Administration (NOAA) has done it. We know that the HadCRUT 4 data used by the UNIPCC contained at least 70 obvious errors, according to a 2018 audit by climate-data researcher Dr. John Mclean.
And the data tampering isn't limited to temperature either. Sea-level rise data is tampered with as well.
The willingness of scientists such as Mann and others to completely change historical data to show rapid warming is scientific quackery of the highest order. And that willingness doesn't just make them bad scientists; it makes them liars.
Photo: SVproduction / iStock / Getty Images Plus
James Murphy is a freelance journalist who writes on a variety of subjects, with a primary focus on the ongoing climate-change hoax and cultural issues. He can be reached at This email address is being protected from spambots. You need JavaScript enabled to view it..
Medical groups call climate change a 'health emergency' ahead of Democratic debate
This article was sourced from Foxnews
Dozens of medical and public health groups described climate change as a "true public health emergency" requiring "urgent action" ahead of the first Democratic primary debate of the 2020 election cycle.
"The health, safety and well-being of millions of people in the U.S. have already been harmed by human-caused climate change, and health risks in the future are dire without urgent action to fight climate change," the organizations wrote in an introduction to the agenda that was released Tuesday.
The policy agenda endorsed by groups such as the American Medical Association and the American Heart Association included a call to "meet and strengthen U.S. commitments" under the 2015 United Nations climate agreement from which Trump has vowed to withdraw. It also called for a transition "away from the use of coal, oil and natural gas to clean, safe and renewable energy and energy efficiency.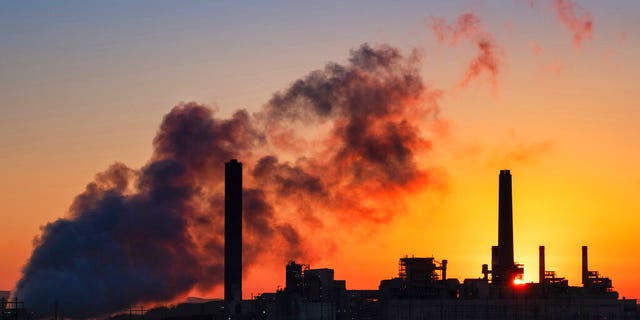 The groups are also pushing for some form of carbon pricing, although without any reference to potential taxation of emissions, and "a plan and timeline for reduction of fossil fuel extraction in the U.S." However, they do not join some Democratic candidates in calling for an outright ban on the oil and gas extraction technique known as hydraulic fracturing, or fracking, which involves injecting high-pressure mixtures of water, sand or gravel and chemicals into rock.
Other groups signing onto the list of climate policy priorities include the American Lung Association, the American College of Physicians and multiple state-level and academic public health organizations.
CLICK HERE TO GET THE FOX NEWS APP
Ed Maibach, director of the Center for Climate Change Communication at George Mason University said that speaking about climate change as a public health issue can give Americans a new perspective on viewing the subject.
"It's incredibly helpful when health professionals point out the actual reality of the situation, point out that this is also a threat to our health and well-being now… and it's likely to get worse, much worse if we don't take action to address it," he said.
Fox News' Morgan Cheung and The Associated Press contributed to this report.
Oregon's Senate Democrats lack votes to pass controversial climate bill, chamber's leader says
This article was sourced from Foxnews
An Oregonclimate change bill that prompted 12 Republican lawmakers to flee the Statehouse in Salem last week has hit yet another snag: Senate President Peter Courtney, a Democrat, announced Tuesday that the chamber did not have enough votes to pass the legislation.
The cap-and-trade program intended to rein in industrial carbon emissions lost traction even with the state's Democratic senators, according to Courtney, sparking protesters who were initially demanding that Republicans return to the floor for a vote to begin chanting "Peter Courtney's got to go."
"I've done as much as I can, and I'll continue to try," Courtney said.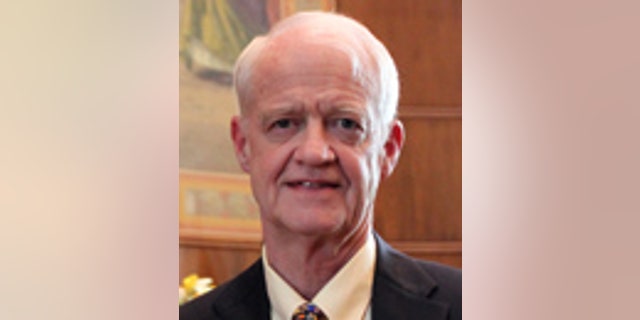 Gov. Kate Brown, also a Democrat, authorized the state police to round up the 12 Republicans who walked out of the Statehouse in protest of the bill Thursday and bring them back to the Senate floor for a vote but to no avail. If passed, the measure would make Oregon the second state in the nation, after California, to implement such a program.
Republicans fled the Senate, some even claiming to the leave the state, refusing to sign off on a bill that would limit emissions and establish pollution permits or "allowances" for each ton of carbon an industry plans to emit.
Speaking to "Fox & Friends" from an undisclosed location Tuesday, Republican state Sen. Tim Knopp criticized the bill and insisted that he and his GOP colleagues would continue to stymie the state legislative process, which requires 20 members in the Senate in order to constitute as a quorum in order to proceed, unless the carbon tax is scrapped and a bipartisan solution is reached.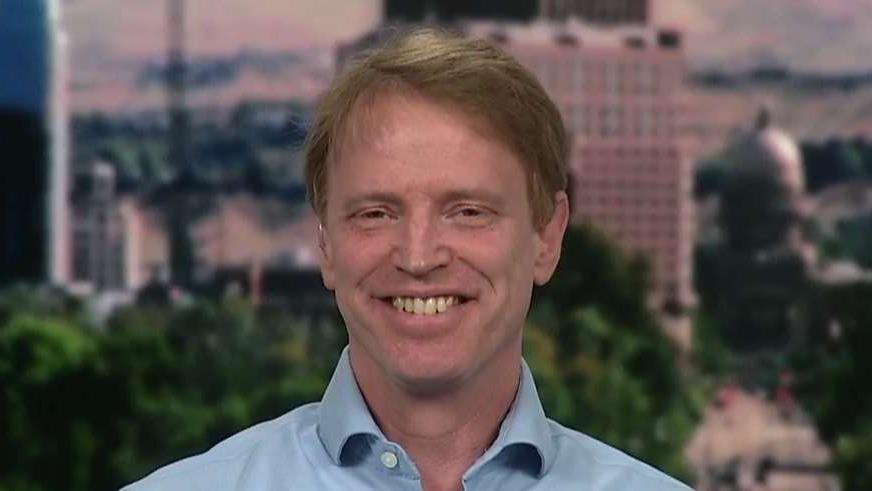 The bill would limit greenhouse gas emissions and auction pollution allowances for carbon that businesses want to emit, with a lowering cap. The bill would reduce emissions to 45 percent below 1990 levels by 2035 and 80 percent by 2050. Critics say it would hurt the business community and exacerbate a divide between liberal urban areas and conservative rural parts of the state.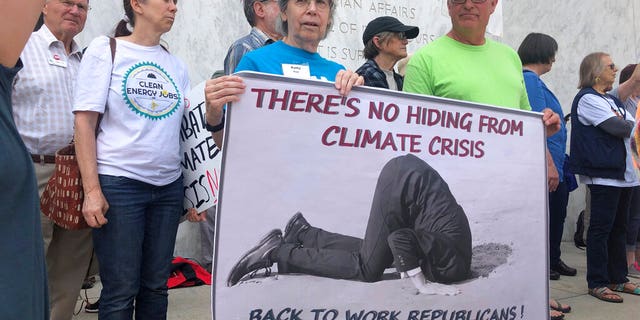 "All we're saying is, it shouldn't cost thousands of manufacturing jobs, raise the gas tax by 20 cents a gallon to start out with, and raise natural gas prices for people who heat their home by almost 50 percent. We think there's a better way to reduce carbon dioxide emissions and so we're holding out," Knopp said. "And the only way we could do that and stop this vote is by not providing a quorum for Democrats to roll over us.".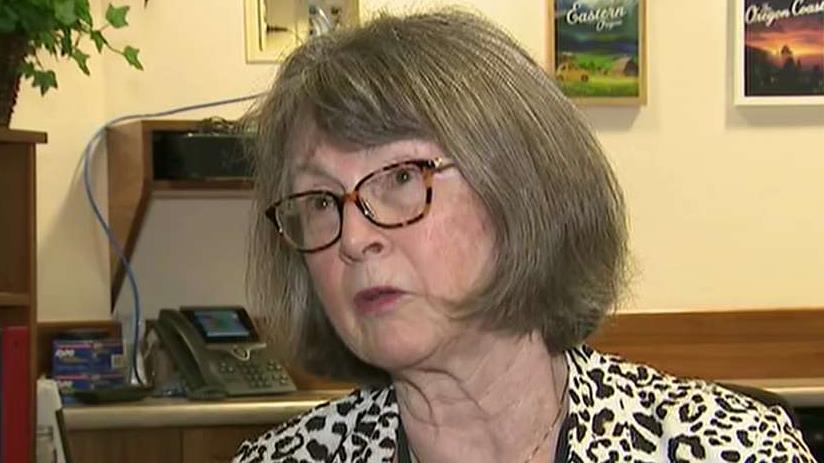 Protesters in support of the climate bill were disappointed Tuesday after Courtney's announcement, despite assurances by Democratic lawmakers who insisted they would find a path forward for the bill.
The walkout, going on six days, also leaves several other pieces of legislation, including the state budget, up in the air. Those matters need to be resolved before the Legislative session ends at the end of the week.
This article was sourced from TheNewAmerican
© 2021 DEMY Media, LLC